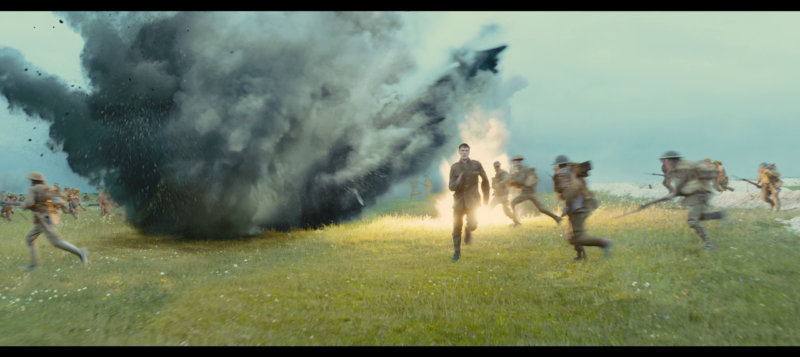 Our film coverage sometimes veers outside the typical "nerd" spectrum, and 1917 stands perilously on the edge of relevance to Ars Technica. Anyone who reads our coverage of military tech and the history of war might be surprised to read that, given how 1917 revolves around the German occupation of northern France during World War I.
But 1917 (out now nationwide, after a Christmas launch in select US cities) doesn't make our list for its accurate wartime depiction. Sobering and brutal though it may be, it's more of an abstraction than a historical reproduction. Instead of major historical beats and accurate colonel-by-colonel retellings, its story is an interpretation of WWI stories that director/co-writer Sam Mendes (Skyfall, American Beauty) heard from his veteran grandfather as a child.
Even so, 1917 makes our list because its "one unbroken shot" gimmick is a technological achievement, and it unlocks Mendes' ability to tell a different kind of WWI story than we've ever seen in theaters.
Read 11 remaining paragraphs | Comments
https://arstechnica.com/?p=1641349
Source: Ars Technica
By: