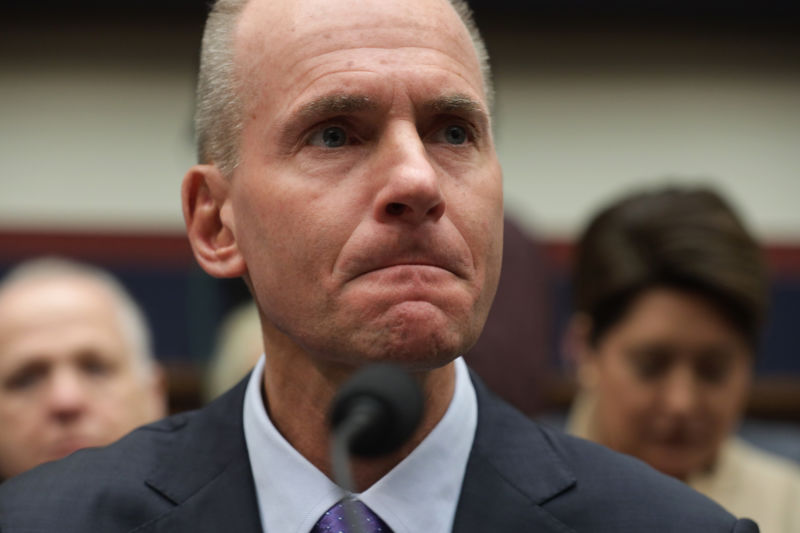 Dennis Muilenburg is out as CEO of Boeing, the company announced on Monday. Multiple news organizations are reporting that Boeing's board decided to fire Muilenburg over the weekend.
Muilenburg's departure caps a disastrous year for the aerospace giant. Two deadly crashes of Boeing's new 737 MAX—one in October 2018, the second in March 2019—forced airlines around the world to ground their planes. Investigations revealed that the crashes were due to flaws in the design of the aircraft's Maneuvering Characteristics Augmentation System (MCAS) software.
This software tries to help the pilot provide a safer, smoother ride. But in both crashes, a malfunctioning sensor caused the software to mistakenly believe the aircraft was stalling. It then pushed the plane's nose too far down, ultimately leading to a crash. Pilots either didn't realize the MCAS system was malfunctioning or couldn't figure out how to turn it off. Boeing has faced criticism for providing pilots with too little training and documentation about how the new controls differ from previous 737 models.
Read 6 remaining paragraphs | Comments
https://arstechnica.com/?p=1636363
Source: Ars Technica
By: