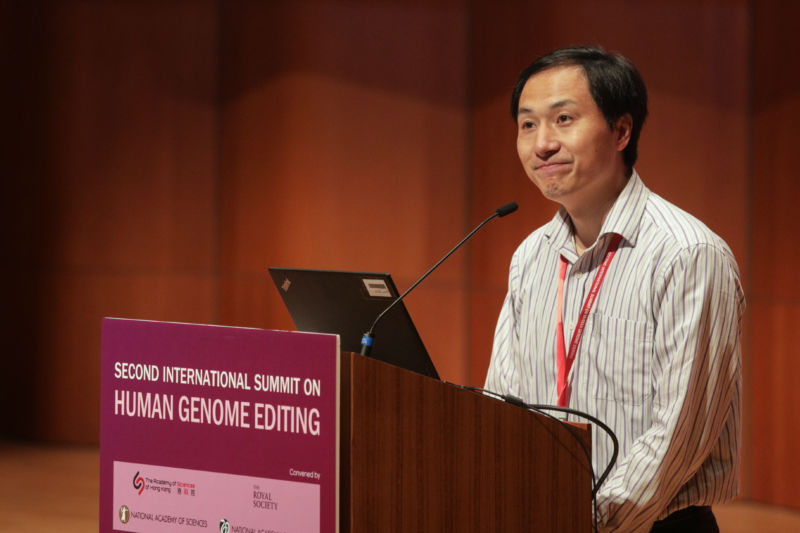 On Monday, China's Xinhua News Agency reported that the researchers who produced the first gene-edited children have been fined, sanctioned, and sentenced to prison. According to the Associated Press, three researchers were targeted by the court in Shenzhen, the most prominent of them being He Jiankui. Jiankui, a relatively obscure researcher, shocked the world by announcing that he had edited the genomes of two children who had already been born by the time of his public disclosure.
He Jiankui studied for a number of years in the United States before returning to China and starting some biotech companies. His interest in gene editing was only disclosed to a small number of advisers, and his work involved a very small team. Some of them were apparently at his companies, while others were at the hospital that provided him with the ability to work with human subjects. After his work was disclosed, questions were raised about whether the hospital fully understood what Jiankui was doing with those patients. The court determined that Jiankui deliberately violated Chinese research regulations and fabricated ethical review documents, which may indicate that the hospital was not fully aware.
He's decision to perform the gene editing created an ethical firestorm. There had been a general consensus that the CRISPR technology he used for the editing was too error-prone for use on humans. And, as expected, the editing produced a number of different mutations, leaving us with little idea of the biological consequences. His target was also questionable: Jiankui eliminated the CCR5 gene, which is used by HIV to enter cells but has additional, not fully understood immune functions. The editing was done in a way that these mutations and their unknown consequences would be passed on to future generations.
Read 4 remaining paragraphs | Comments
https://arstechnica.com/?p=1637569
Source: Ars Technica
By: