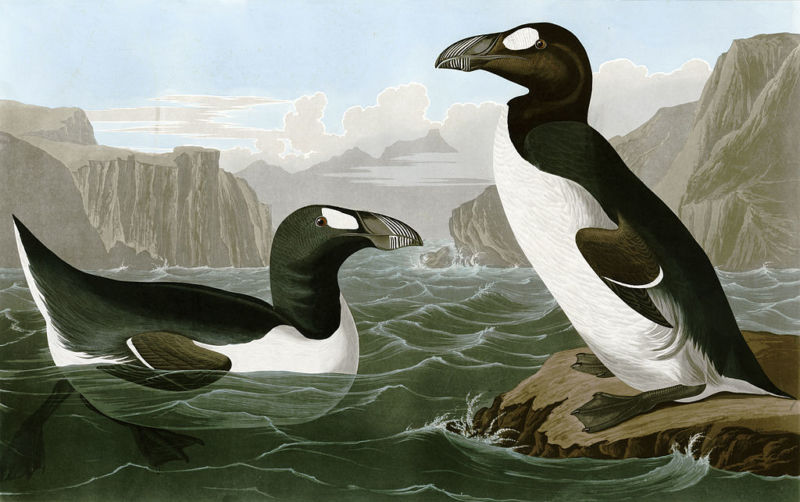 The North Atlantic was once home to a bird that bore a remarkable similarity to penguins. The great auk, also known as "the original penguin," was a large, flightless, black and white bird, that is said to have existed in the millions. Despite its appearance, the great auk is actually a relative of razorbills and puffins, not of penguins. However, since around 1844, the Northern Hemisphere has been without its version of the penguin, and it looks like our species is to blame.
The great auk had long provided humans with a source of meat and eggs. But from around 1500, hunting dramatically intensified when Europeans discovered the rich fishing grounds of Newfoundland. Within 350 years, the last great auks ever reliably seen were killed to be put in a museum, and the species was lost forever.
Given the relative speed of this extinction, it's worth asking whether other factors, such as environmental changes, were involved. Was the great auk heading for extinction before intensive hunting began? Or could it have survived and still be around today if it hadn't been for humans?
Read 14 remaining paragraphs | Comments
https://arstechnica.com/?p=1636539
Source: Ars Technica
By: