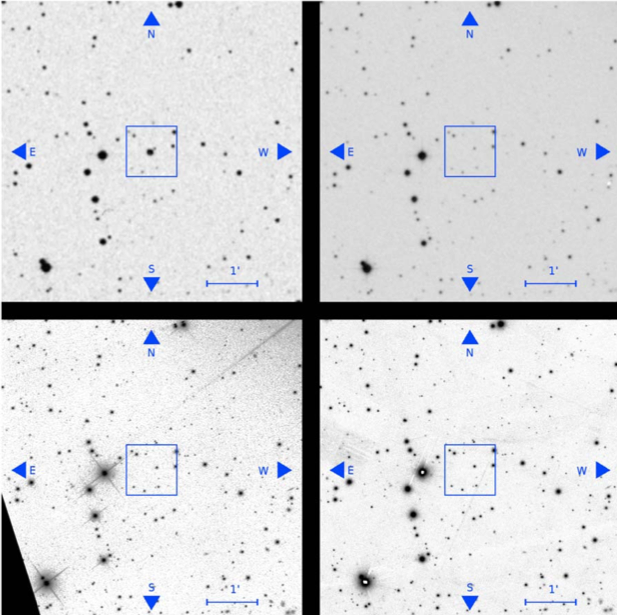 Before the advent of digital imaging, astronomy was done using photographic plates. The results look a bit like biology experiments gone bad (of which I've perpetrated more than a few), with a sea of dark speckles of different intensities scattered randomly about. To separate the real stars from any noise, astronomers would take multiple images, often at different colors, and analyze the results by eye before labeling anything an actual star. Sounds tough, but by 50 years ago, astronomers had already managed to catalog hundreds of millions of stars in all areas of the sky.
These days, automated telescopes, digital imaging, and software pipelines mean that we can do equivalent surveys with greater sensitivity in a fraction of the time. But that doesn't mean the old surveys have lost their value. The original photographs provide data on how the sky looked before the relative motion of objects (and their occasional explosions) rearranged the sky. To get a better sense of just how much the sky has changed, a group of researchers has been comparing the old photographs and the modern survey data to figure out what stars went missing.
After whittling down a large list of candidates, the team came up with 100 things that looked like stars a century ago but no longer seem to be with us.
Read 16 remaining paragraphs | Comments
https://arstechnica.com/?p=1636523
Source: Ars Technica
By: