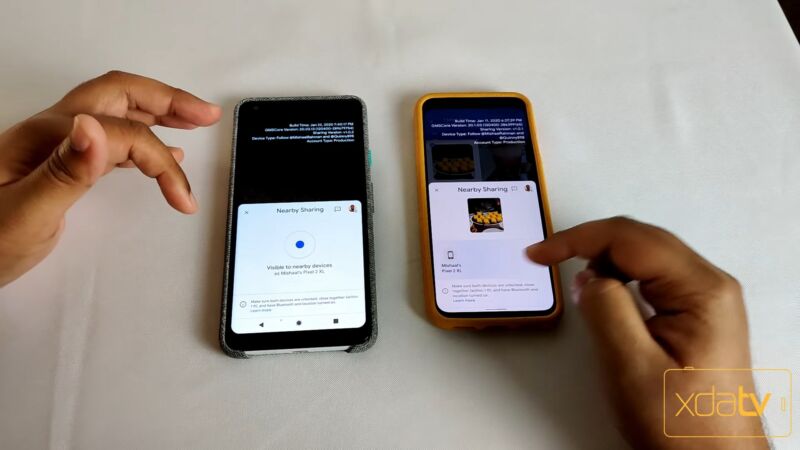 Google is working on a wireless local file sharing feature for Android along the same lines as Apple's Airdrop. While it isn't out yet, XDA's Mishaal Rahman got an early version of it up and running on a few devices, as it's currently dormant in versions of Google Play Services that are out in the wild.
It works about how you would expect a Google version of Airdrop to work. The first user taps Android's Share menu and picks the new "Nearby Sharing" option. Other users in earshot of the feature get a notification pop-up saying that a file is waiting to be received, and then both the sender and receiver confirm they want to start the transfer. The setup happens over Bluetooth, and then the heavy lifting of the data transfer happens over Wi-Fi.
There's some confusion as to what this feature will actually be called. XDA's version of Google Play Services calls the feature "Nearby Sharing," but other builds call it "Fast Share." Whatever it's called, being tied to Play Services means it should work on nearly all versions of Android, since Play Services is not dependent on the OS version and is distributed by Google through the Play Store.
Read 5 remaining paragraphs | Comments
https://arstechnica.com/?p=1649098
Source: Ars Technica
By: