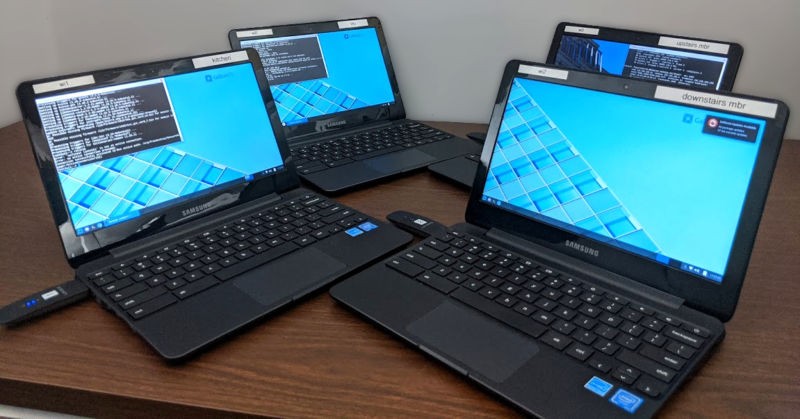 After our review of Google's Nest Wi-Fi kit last fall, we received an unexpected request: Ars reader GerbilMagnus hopped into the comments and asked for an explainer about how we test Wi-Fi.
Machination minutiae hadn't necessarily struck us as something of interest, but ask and you shall receive dear readers. Today, we're taking GerbilMagnus' lead and taking readers behind the scenes of our Wi-Fi testing process—we'll also toss in a little theory and practice along the way. If you want to try our methods at home, know up front that you don't necessarily have to replicate our entire test setup to start seeing useful results for yourself. But if you want to put the latest and greatest mesh gear through the gauntlet, we'll absolutely cover everything from top to bottom before we're done.
Why we run complex tests
Most professional Wi-Fi tests are nothing more than simple Internet speed tests—set up a router or mesh kit, plop a laptop down 10 feet away, and let 'er rip. The idea here is that the highest top speed at close range will also translate into the best performance everywhere else.
Read 50 remaining paragraphs | Comments
https://arstechnica.com/?p=1631019
Source: Ars Technica
By: