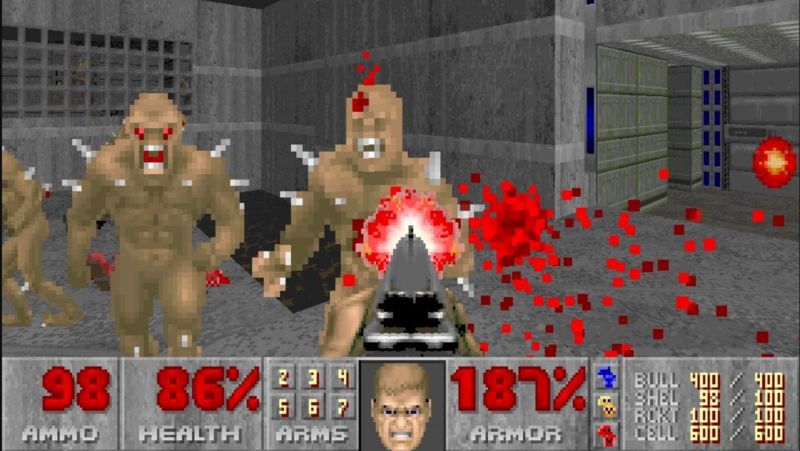 In 1993, id Software released the first-person shooter Doom, which quickly became a phenomenon. The game is now considered one of the most influential games of all time.
A decade after Doom's release, in 2003, journalist David Kushner published a book about id Software called Masters of Doom, which has since become the canonical account of Doom's creation. I read Masters of Doom a few years ago and don't remember much of it now, but there was one story in the book about lead programmer John Carmack that has stuck with me. This is a loose gloss of the story (see below for the full details), but essentially, early in the development of Doom, Carmack realized that the 3D renderer he had written for the game slowed to a crawl when trying to render certain levels. This was unacceptable, because Doom was supposed to be action-packed and frenetic. So Carmack, realizing the problem with his renderer was fundamental enough that he would need to find a better rendering algorithm, starting reading research papers. He eventually implemented a technique called "binary space partitioning," never before used in a video game, that dramatically sped up the Doom engine.
That story about Carmack applying cutting-edge academic research to video games has always impressed me. It is my explanation for why Carmack has become such a legendary figure. He deserves to be known as the archetypal genius video game programmer for all sorts of reasons, but this episode with the academic papers and the binary space partitioning is the justification I think of first.
Read 37 remaining paragraphs | Comments
https://arstechnica.com/?p=1635925
Source: Ars Technica
By: