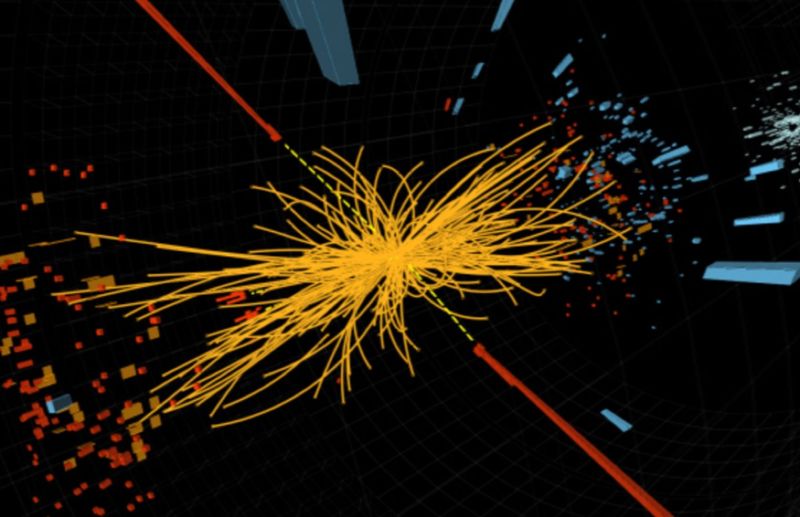 In the world of physics, nothing gets the blood flowing like the thought that a new particle has been discovered. For decades now, physicists have been hunting for evidence that modern physics isn't right. But, the smoking gun has remained elusive. In November, people started polishing a Nobel prize for a group of physicists who seemed to have found new boson. And, a new boson means a new force, which is even more exciting. Is that gun smoking yet?
Sometimes the gun just smolders
This result has been cooking for quite some time. The first experimental results date back to 2015, with publication in 2016. Essentially, the scientists took some lithium and shot protons at it. By choosing the energy of the protons correctly, Beryllium in a particular excited state is produced, which quickly decays back to lithium by emitting an electron and a positron. Now, in these experiments, energy and momentum must be conserved. The lithium nucleus is quite a complicated beast and can rattle around in all sorts of ways, meaning that the electron and positron have a certain amount of freedom in the direction in which they are emitted.
By contrast, the researchers observed that some electrons and positrons seem to be correlated in their emission direction. Computer modeling confirmed that this was not due to their equipment and could not be explained by the nuclear physics of beryllium, lithium, or any known background process. The correlation could, however, be explained by a new boson that decayed by emitting a positron and an electron. As long as the production was reasonably inefficient, and the mass was about 17MeV (million electron volts), then the data was beautifully explained.
Read 8 remaining paragraphs | Comments
https://arstechnica.com/?p=1635665
Source: Ars Technica
By: