Finding the best wireless headphones for your needs can be tricky, but we're here to help.
Now sure, a few short years ago, we may have tried to dissuade you from buying a pair of wireless headphones (the technology had issues with wireless connectivity over Bluetooth and sound quality took a dive as a result) but these days, you can't go wrong by buying a wireless pair of headphones. 
Thanks to advancements in Bluetooth (thanks, aptX), the best wireless headphones not only stay connected to any phone, but they sound just as good as their wired counterparts, too. 
Yes, a wireless pair of headphones might cost a bit more than a similar wired model, but wireless headphones offer greater freedom of movement and, because they don't use an aux cable, make great companions for jack-less phones like the iPhone 11 and Pixel 3 that simply lack a 3.5mm aux port to connect with.
Whatever your reason for upgrading, we're here to help you pick out the best wireless headphones, regardless of your budget. What you'll find below are the top headphones we've reviewed – some of which come with neat features like noise-cancelation – all vetted by our staff so you can shop with confidence.
The best over-ear wireless headphones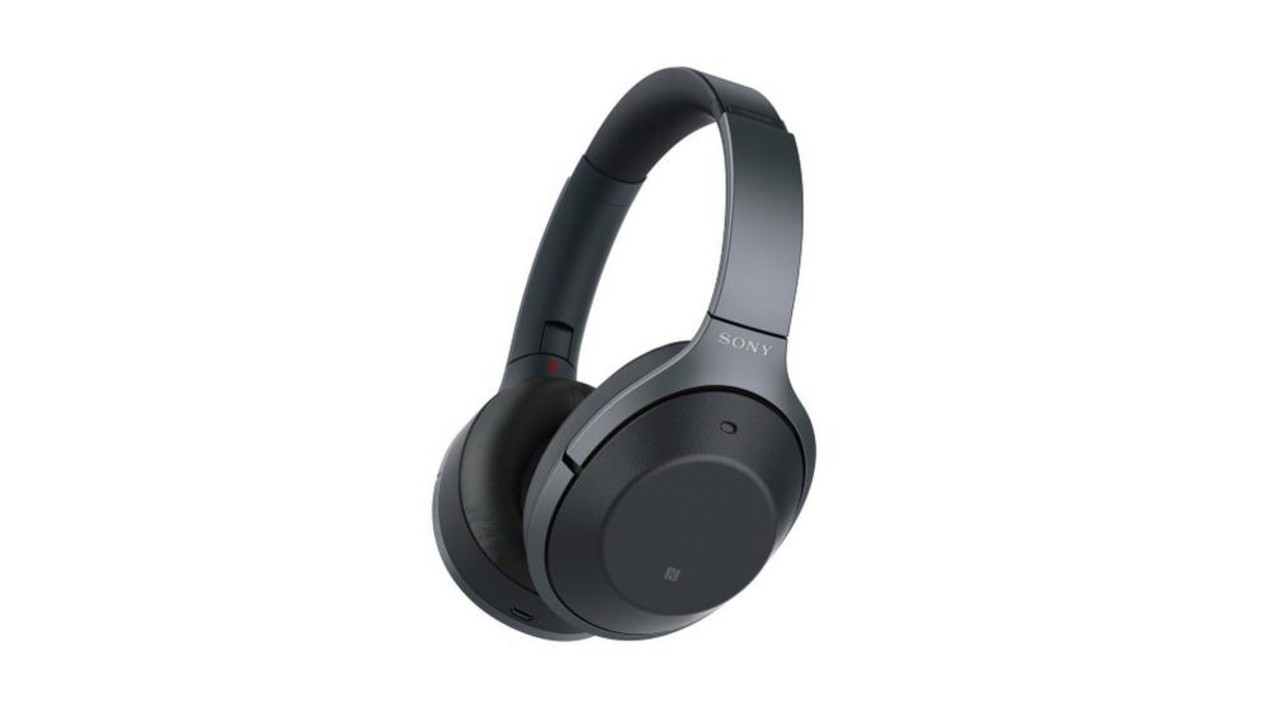 For the last three years, the Sony 1000X series of headphones have been our favorite wireless headphones on the market. They sound great thanks to a combination of superb wireless codecs - aptX and Sony's proprietary LDAC tech - and keep outside noise at bay thanks to Sony's ever-improving noise-cancellation algorithms. 
While the Sony WH-1000XM3 might not be a massive improvement over last year's WH-1000XM2, they're still a cut above their rivals, the Bose QC35 II, in nearly every way: they sound better, they block out noise better and have better features like Quick Attention mode that lets in all outside noise without taking off the headphones. (The latter is perfect when giving a drink order on a plane or speaking to a coworker for a brief moment before diving back into your work.) 
Great-sounding and feature-packed, these impressive Sony headphones are great travel companions and all-around excellent wireless headphones.
Read the full review: Sony WH-1000XM3 review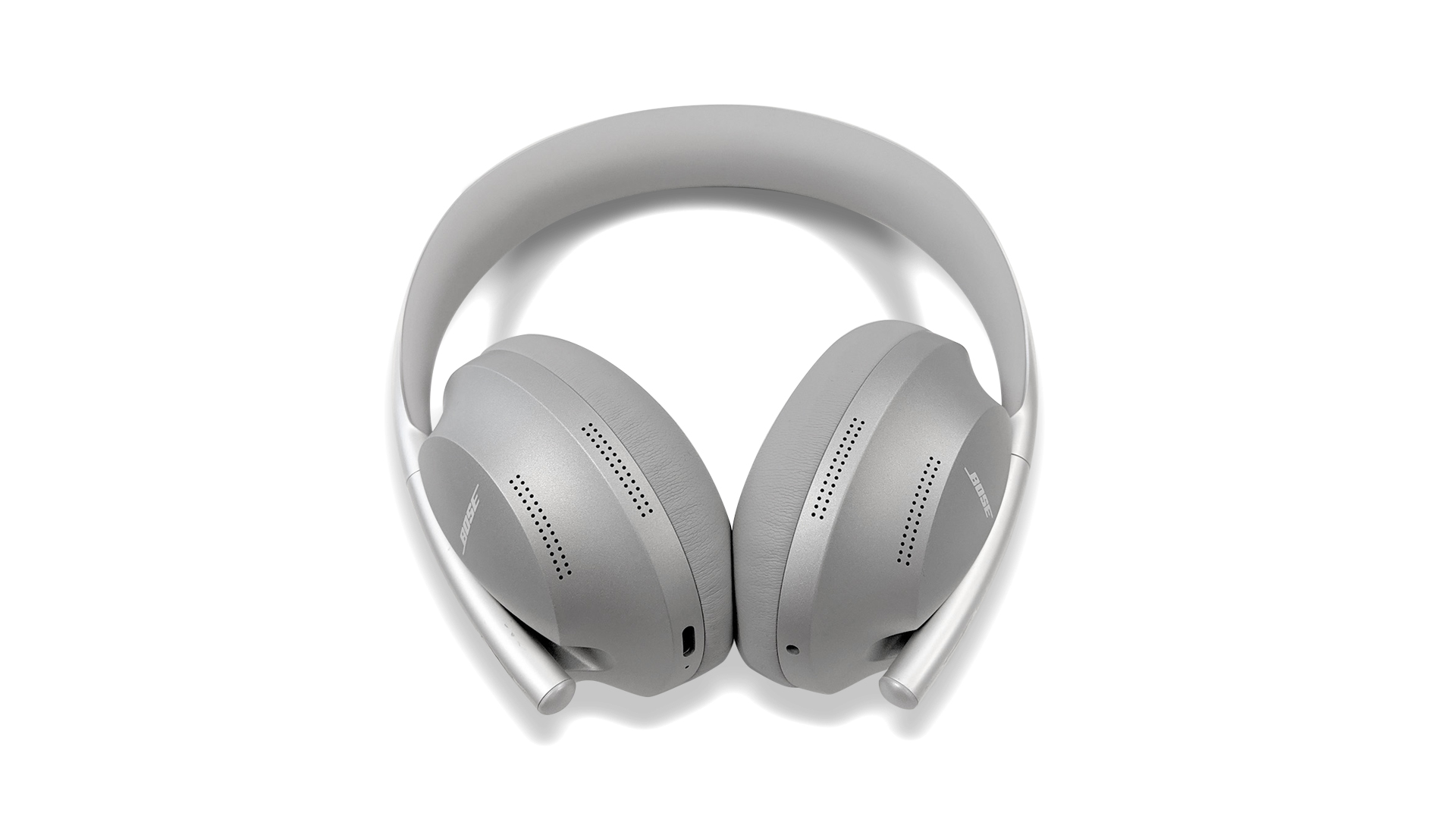 Bose has really outdone itself with the Headphones 700 – and a big part of these cans' appeal, is the sophistication of the noise cancellation they offer.
As an alternative to the Sony WH-1000XM3, these headphones sound fantastic, with a vibrant, lively character and well-balanced soundstage and offer the same great noise-cancellation you'd expect from Bose.
They don't have the same dexterity as the WH-1000XM3 and the battery life is also 10 hours less than Sony headphones despite costing more, but they're still well-worth considering when looking for a pair of wireless headphones.
Read the full review: Bose Noise-Cancelling Headphones 700 review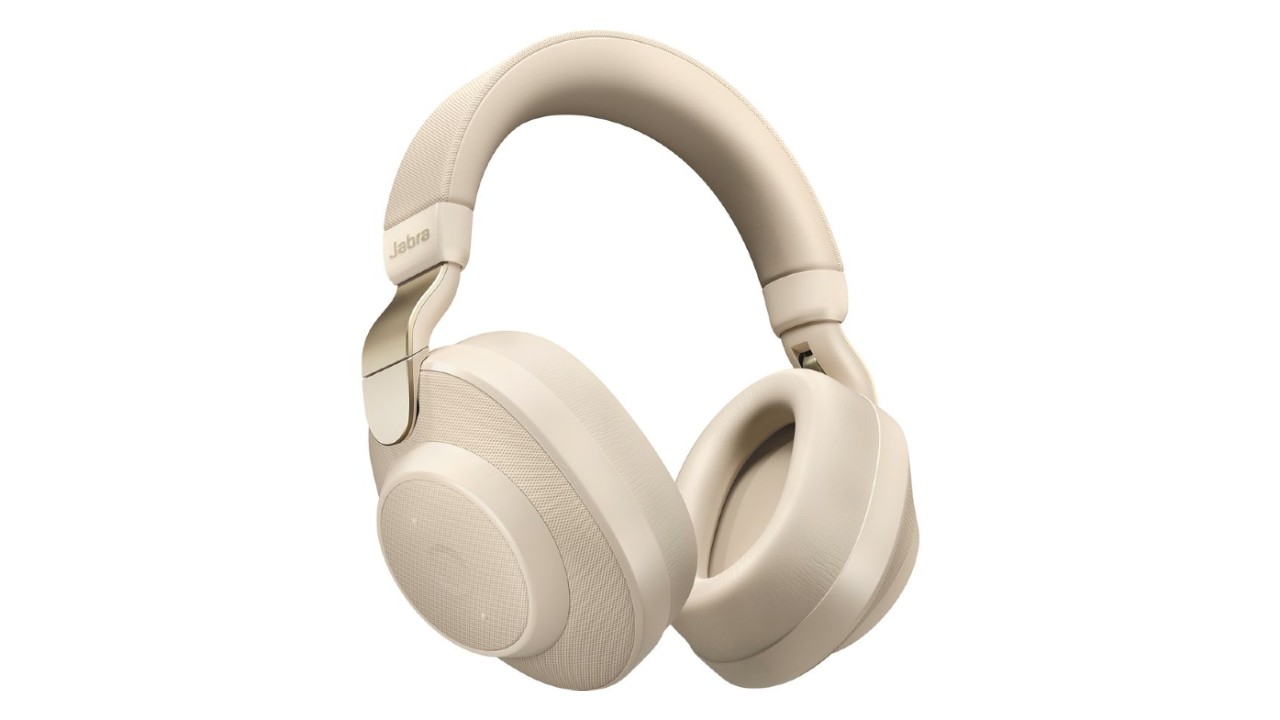 Offering class-leading battery life, terrific style and plenty of personalization when it comes to sound profiles, the Elite 85h is easy to recommend. That said, purists will bemoan the lack of high-end codec support and there are punchier headphones on the market at this price point. When you consider that Jabra's Elite 85h headphones are the company's first attempt at premium wireless ANC headphones, the result is quite commendable. We can't wait to see what the company's next premium ANC headphones will accomplish.  
If you want an alternative to Sony's WH-1000XM3, this is it.
Read the full review: Jabra Elite 85H review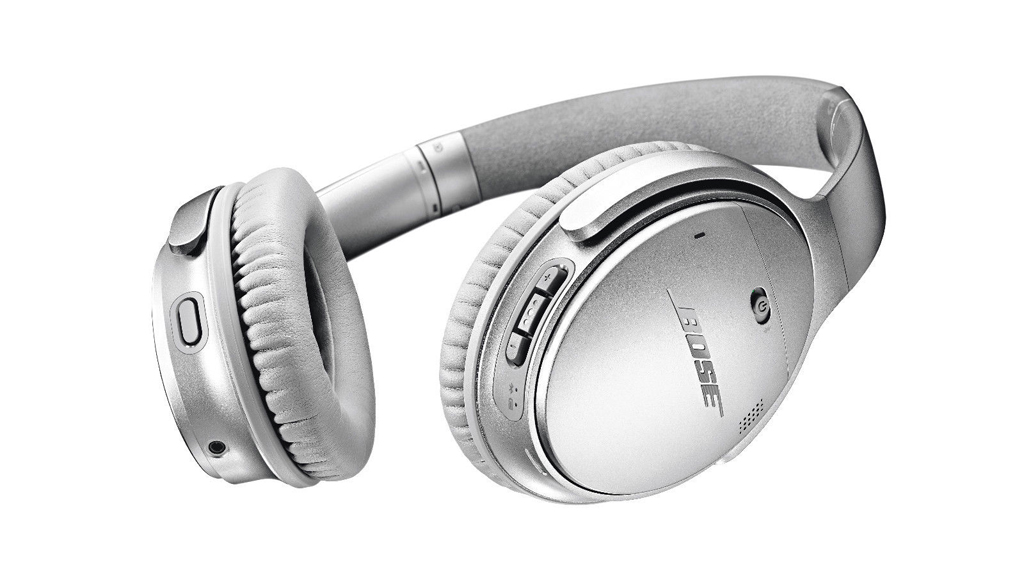 Bose took the already-excellent QC35 and updated with Google Assistant. The headphone is identical in every way save for the new Google Assistant button. This means you still get the class-leading noise cancellation Bose is known for, good sound quality, and incredible comfort. Said simply, they sound great and their battery life is long enough for all but the longest of flights.
If you're looking to save some money, however, consider the original Bose QuietComfort 35. They can also be found for far cheaper these days, and if you're not fussed about having Google Assistant built into your headphones then you can save yourself some money while you save up for QC35 II. 
Read the full review: Bose QuietComfort 35 II review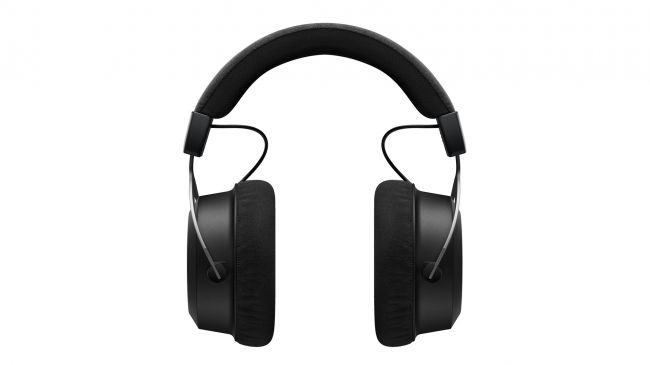 The Beyerdynamic Amiron Wireless are the best-sounding wireless headphones you can buy, period. Sound is spacious, detailed, and makes you want to rediscover your music library. Their bulky design and average noise isolation make them terrible for travel but if you're looking for the best sound from a wireless headphone, this is it.
Just be prepared to shell out for them.
Read the full review: Beyerdynamic Amiron Wireless review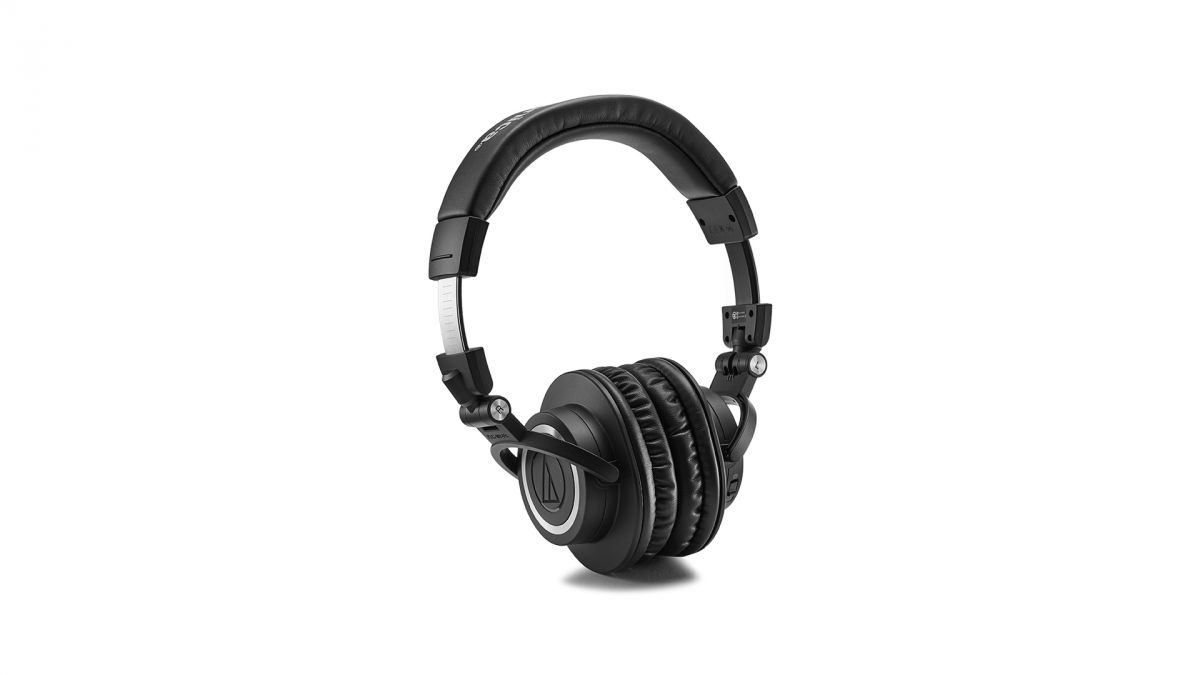 Audio-Technica has a long history of producing high-quality headphones, microphones, and turntable accessories, and with the release of the ATH-M50xBT, it delivers studio-quality audio without the cord.  
The ATH-M50xBTs are designed for really high-end audio performance, with 45mm drivers and a frequency response range of 15-28,00 Hz, and it shows - we were very impressed with the warm, well-rounded sound.
The ATH-M50xBT headphones also performed well in terms of battery life and Bluetooth connectivity, however the microphone isn't particularly strong, and you may struggle to make phone calls using them - still, that's probably not the reason you would purchase a pair of studio grade headphones in the first place. 
Read our full review: Audio-Technica ATH-M50xBT review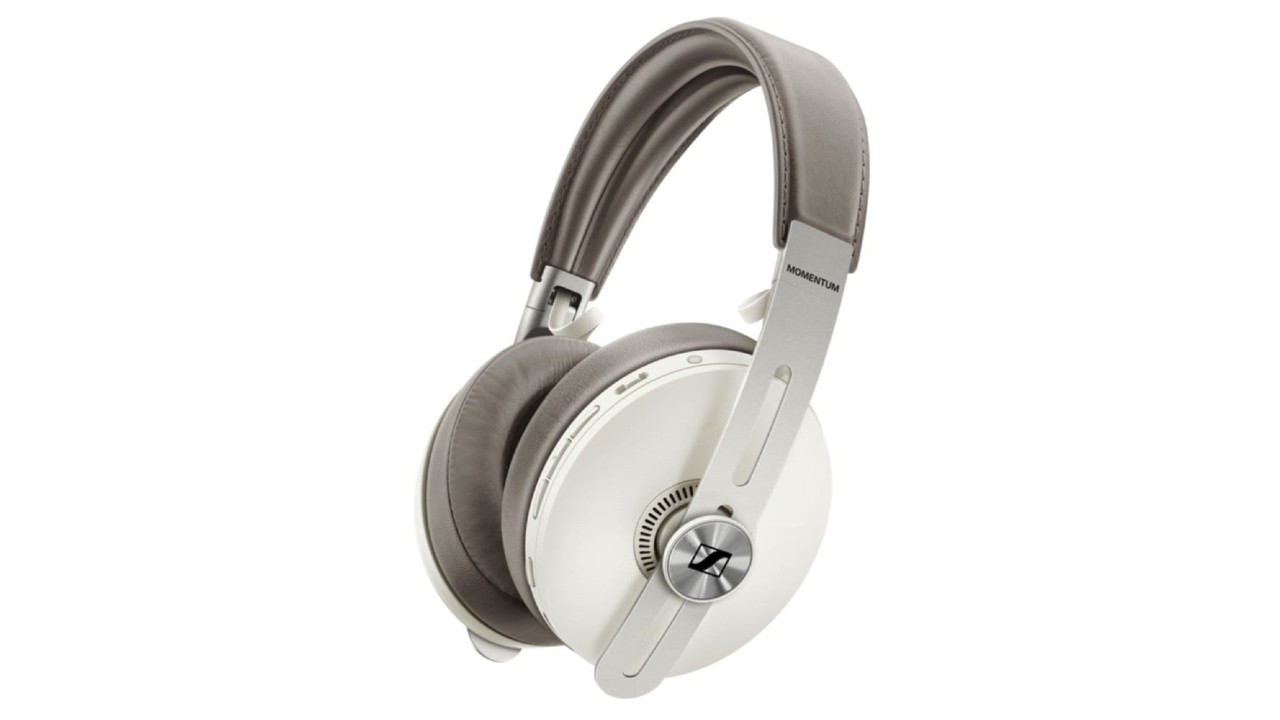 In terms of audio quality, these Sennheiser over-ear headphones sound fantastic, with high levels of detail, warm bass, and natural-sounding highs.
Customizable noise cancelation is a great touch, but it doesn't quite reach the class-leading standards set by Sony and Bose. Battery life also doesn't compete with the Sony WH-1000XM3s, and they're more expensive to boot. 
So, why buy the Sennheiser Momentum Wireless (2019)? Well, if built-in Tile tracking appeals to you, and you like the industrial design and premium materials of the Momentum Wireless, that could be reason enough – and if you do opt for them over the Sony model, you won't be missing out on any audio quality. In that respect, they're truly matched. 
Read the full review: Sennheiser Momentum Wireless (2019) review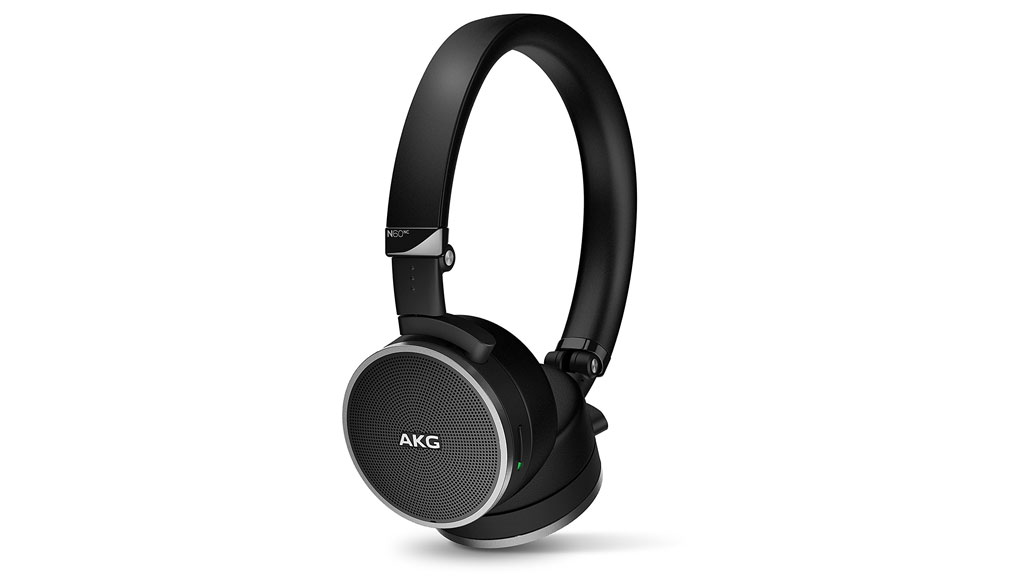 The AKG N60NC Wireless sound like a pair of headphones that should be much more expensive than they are. 
At their mid-range price point the headphones offer fantastic value for money, with great sound quality and a level of noise-cancellation performance that's on a level with the much more premium entries on this list. 
Our biggest issue with these headphones is the fact that they're on-ear rather than over-ear, meaning that we found that they got uncomfortable over longer periods. 
Regardless, the benefit of this is that this is a fantastically compact pair of headphones, and if you're willing to make the trade-off then these are great for the price. 
Read the full review: AKG N60NC Wireless review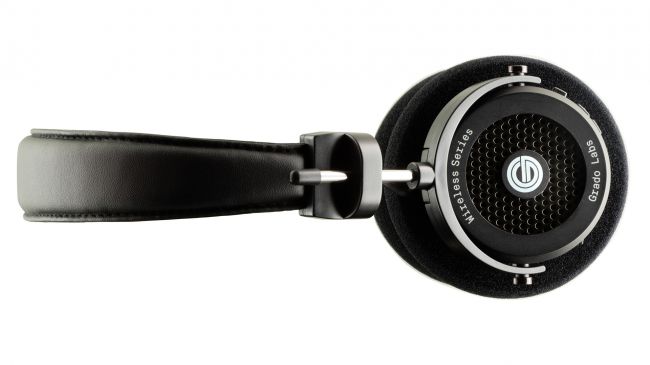 The Grado GW100s sound great with a wide soundstage, clear highs, smooth mids, and extended bass frequencies. They also sport a kitsch, retro design that recalls Grado's humble beginnings in 50's Brooklyn.
Although the Bluetooth connection works very well, the need for a wireless pair of open-back headphones can be unclear; particularly if the design makes them unsuitable for commuting or  listening in communal areas. 
Saying that, having the option to listen wirelessly is undeniably convenient when you're pottering around the house, and you can use these cans with an AUX cable if you're something of an audiophile who prefers a wired connection.
Overall, we feel the Grado GW100s are designed for a fairly niche market of audiophiles who crave a wide, natural sound, and who do the majority of their music listening at home. If that sounds like you, you will probably love the Grado GW100s. If not, you may want to look at closed-back models instead. 
Read the full review: Grado GW100 Wireless headphones review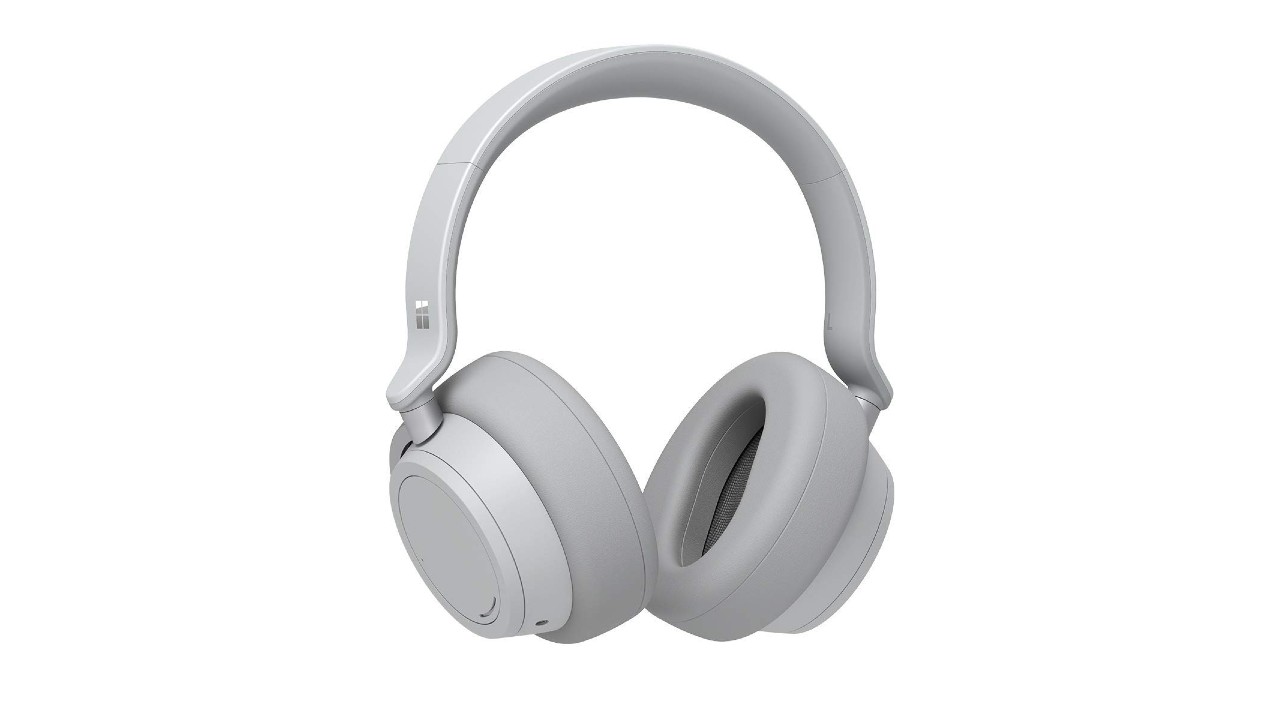 Overall, Microsoft's Surface headphones are surprisingly good, with a stunningly warm sound, and generous bass frequencies, which means your music will sound great whether you're listening to subby hip-hop or acoustic singer-songwriters.
One criticism of this warm sound is that it can take some of the attack away from lower-mid frequencies, which some users may find a bit underwhelming. However, if sharp trebles and mids tend to give you listening fatigue, these could be the perfect headphones for you.
The calling card of these headphones is the active noise cancellation, which we felt worked really well, and we loved how easy it was to control this using the inbuilt dials on each housing. 
Although we were initially unconvinced by the high price (particularly when you can buy quality cans from heritage audio brands for less), the features work so seamlessly that it feels justified.
Read the full review: Microsoft Surface headphones review
Wireless vs true wireless: what's the difference?
Check out TechRadar's exhaustive guides to the best headphones to buy today including the best on-ear headphones and the best in-ear headphones.
For some more specialist pairs, take a look at our guides to the best wireless headphones, best true wireless earbuds, best wireless earbuds, and the best noise-cancelling headphones.
Need a specific brand? We have guides to the best Sony headphones, the best Bose headphones, and the best Audio-Technica headphones.
Looking for some headphones you can work out with? Check out our guide to the best swimming headphones and the best running headphones. 
Wireless headphones are traditional over-ear or on-ear headphones without the wire – the two earcups are connected by a headband. 
Wireless earbuds have existed for a while now, basically since Bluetooth was invented. Though battery-powered and not physically connected to your phone, they have a cord connecting both buds – and sometimes a band around the neck too. Check out the best wireless earbuds for more.
True wireless earbuds have no cord whatsoever. While wireless allows us to wear headphones a few feet away from our music players, True Wireless cuts the cord between the earbuds, giving us true freedom. If you're looking to go full wireless, we also have a round-up of the best true wireless headphones.
Best wireless headphones 2020 at a glance
Sony WH-1000XM3
Bose Noise Cancelling Headphones 700
Jabra Elite 85H
Bose QuietComfort 35 II
Beyerdynamic Amiron Wireless
Audio-Technica ATH-M50xBT
Sennheiser Momentum Wireless (2019)
AKG N60NC Wireless
Grado GW100 Wireless Headphones
Microsoft Surface Headphones
The best in-ear wireless headphones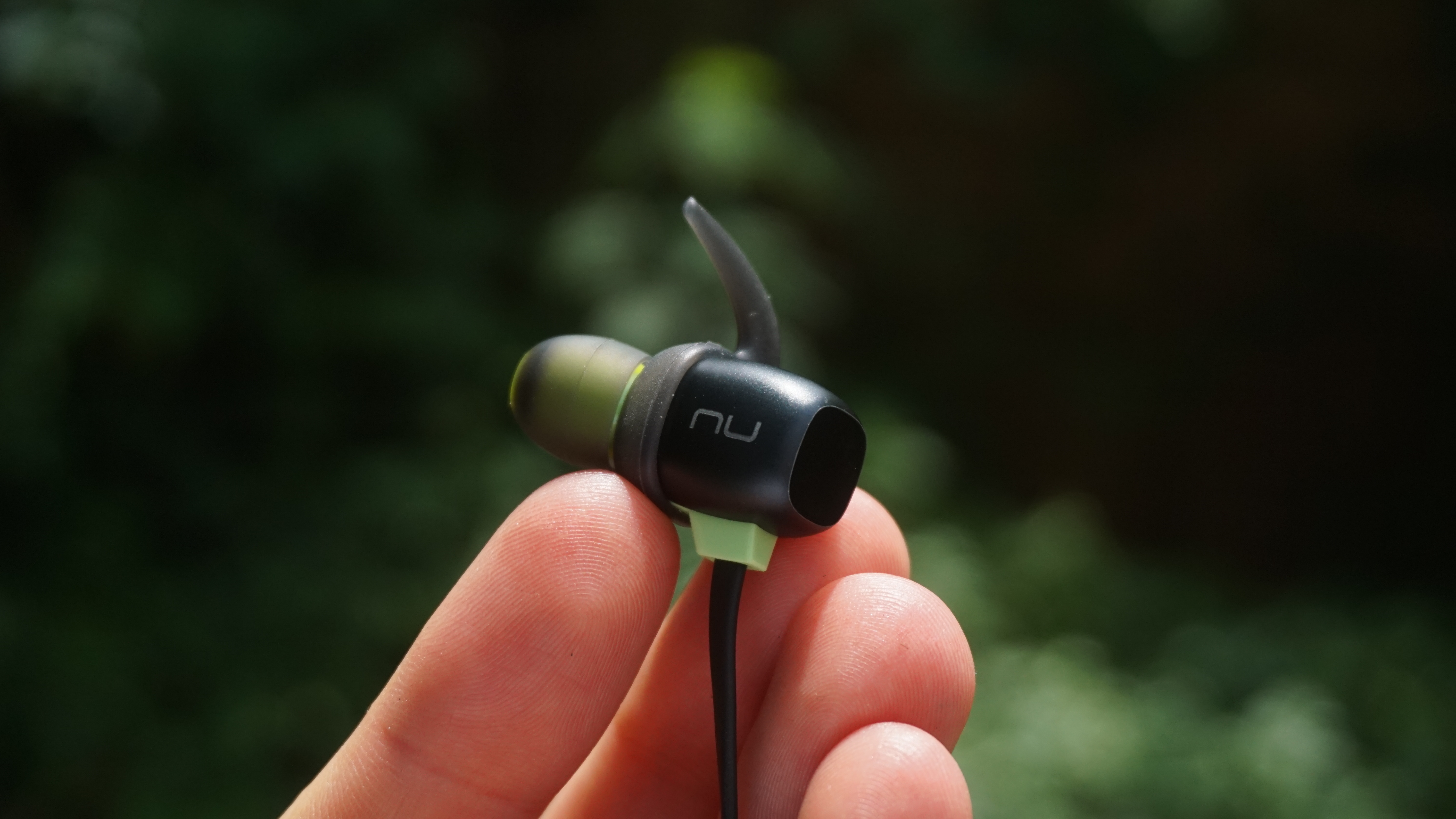 Here's where things get a bit murky - the term 'wireless headphones' is often used interchangeably with 'Bluetooth headphones' - i.e. headphones that don't use a 3.5mm jack to connect to your phone, but still have a wire running between them. While we contemplated leaving these off our list entirely, Bluetooth headphones are still well-worth considering - even if it means having a wire wrapped around your neck. 
That being said, if we had to pick a pair of Bluetooth headphones to go with, it'd be the NuForce BE Sport4 headphones: They're an incredible value for a pair of wireless headphones that sound good, last all day, have a bulletproof build and incredible noise isolation. While they're not the most dynamic or resolving headphones, NuForce shows us that the future of Bluetooth is a bright one.
Read the full review: Optoma NuForce BE Sport4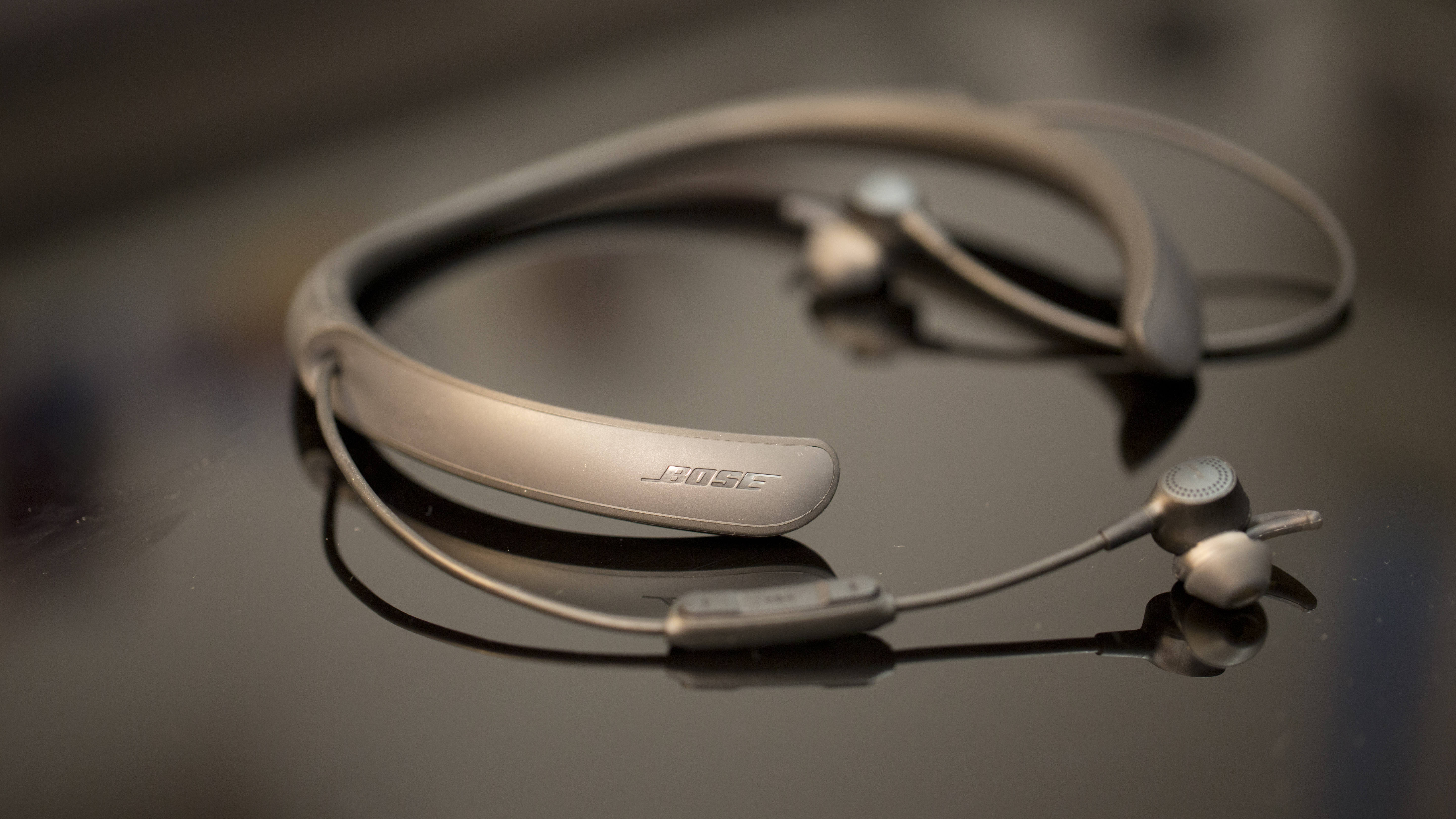 When you think of noise-cancelling headphones you probably picture bulky over-ear cans like the Bose QuietComfort 35 or the Sennheiser Momentum Wireless, but three years ago Bose turned its noise-cancelling chops to in-ear headphones, and the result was the excellent Bose QuietComfort 20i.  
Soon after that came the Bose QuietControl 30 (QC30, for short). These neckbuds offer the best noise cancellation of any in-ears we've tried and are comfortable enough to wear around your neck for long flights. Add to that the fantastic wireless capabilities of these headphones and you have the recipe for success. 
While we'd love to see a true wireless pair of headphones from Bose, the QuietComfort 30 are a tried-and-true stopgap that you'll enjoy all the same. 
Read the full review: Bose QuietControl 30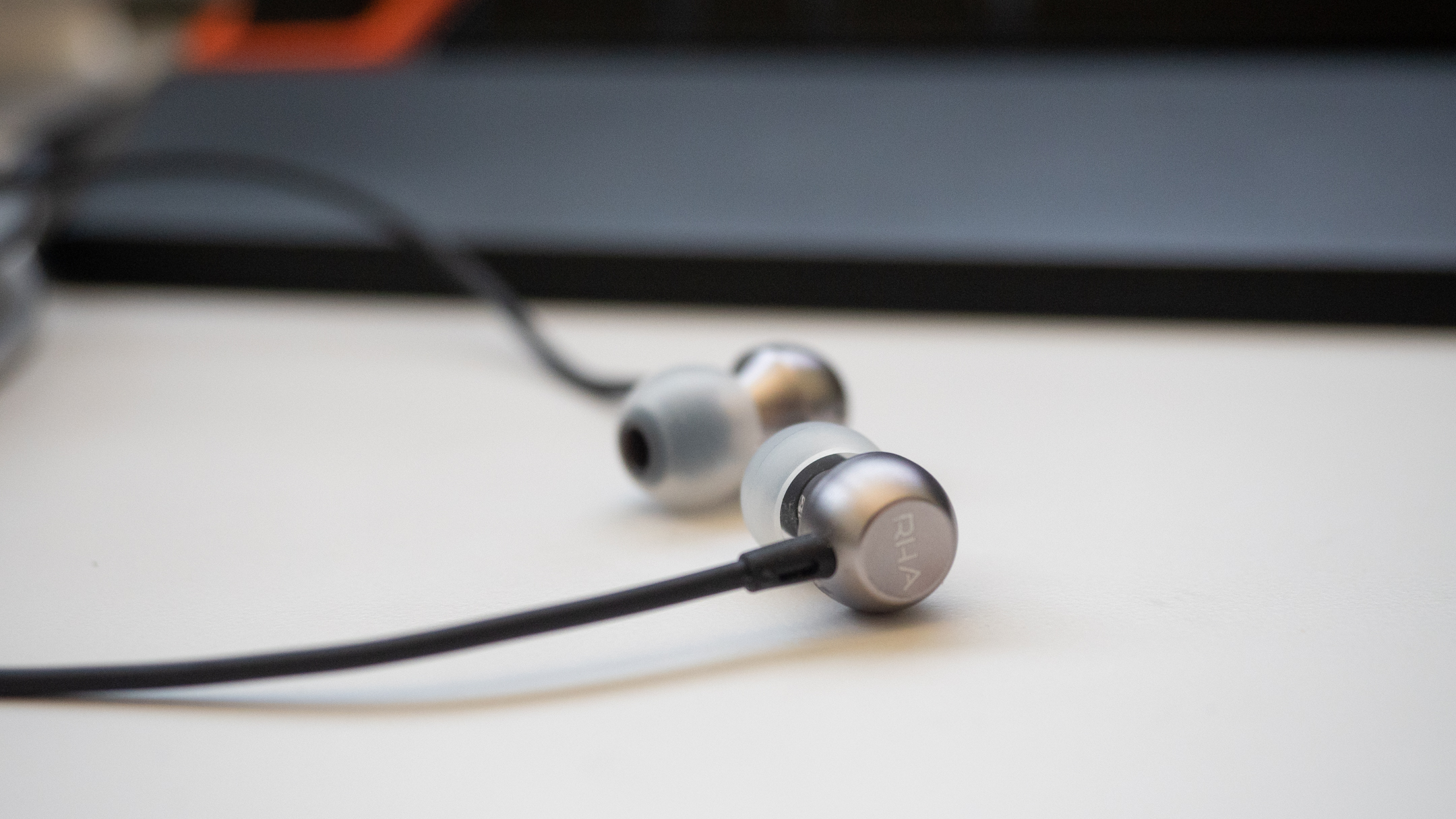 If you don't mind rocking a neckband, the Moto Surround hits all the high notes in terms of price, performance and battery life. After spending some time with the RHA MA390 Wireless, we came away extremely impressed with the package RHA has come up with. The headphones are built extremely well, have a vibrant sound signature, and are hardy enough to take anywhere -and all at an affordable price. 
It's main rival, the OnePlus Bullets Wireless, are also excellent, however we give the nod to the RHA MA390 for its more dynamic sound and better build quality. 
Read the full review: RHA MA390 Wireless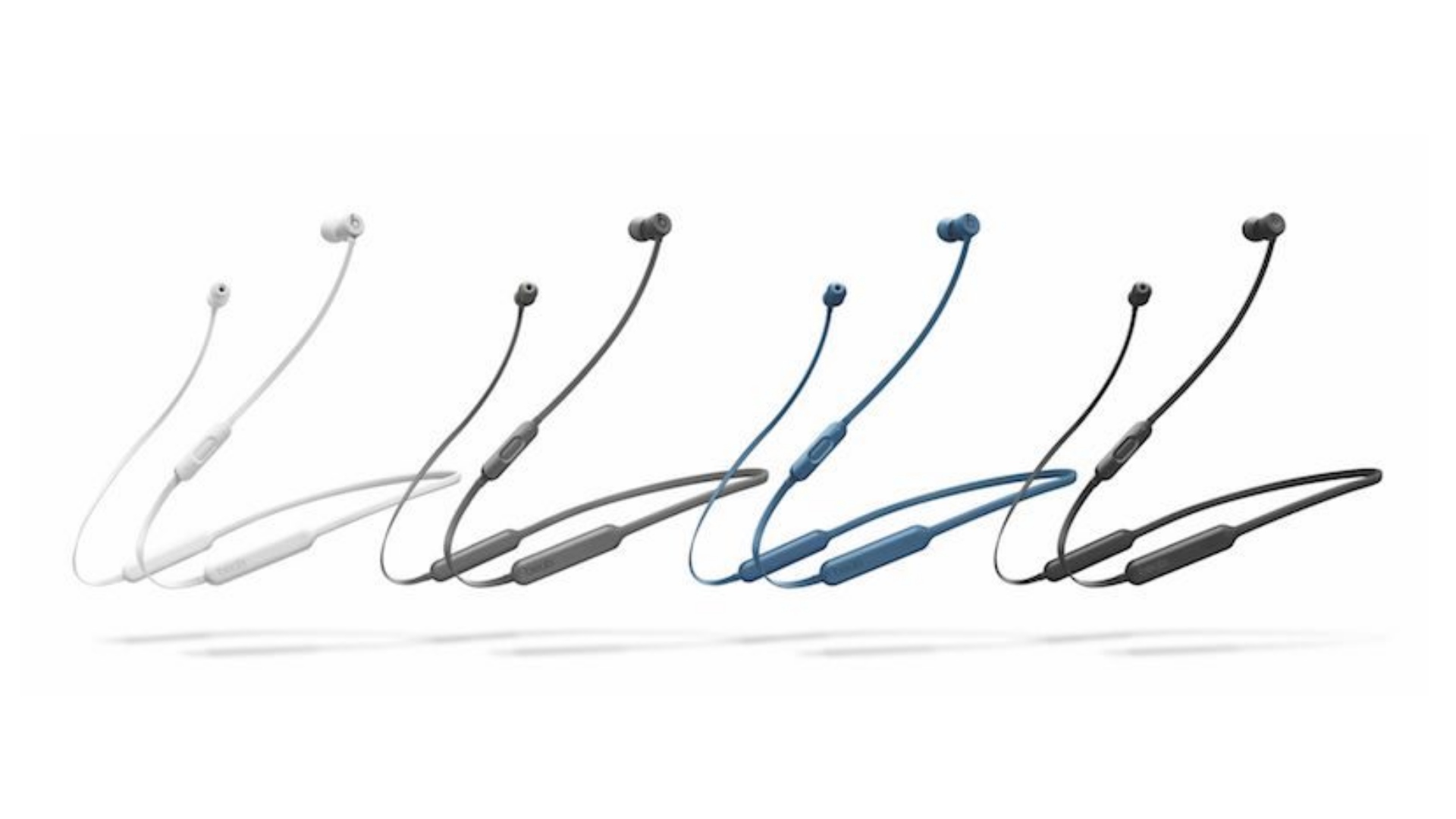 Audiophiles may complain about the sound performance of Beats headphones, but the inclusion of Apple's proprietary W1 chip has been a boon for the strength of their wireless connectivity. 
The Beats X make up for their overly bassy sound with a rock solid connection and a pairing process that, on iOS devices at least, is as painless as it's possible to be. 
Functionally that makes these wireless earbuds a joy to use, just don't expect the most detailed or broad soundstage. If you're shopping for a no-fuss pair of earbuds that charge in 5 minutes and don't mind spending a little extra money on them, the Beats X are for you.
Read the full review: Beats X
The best true wireless headphones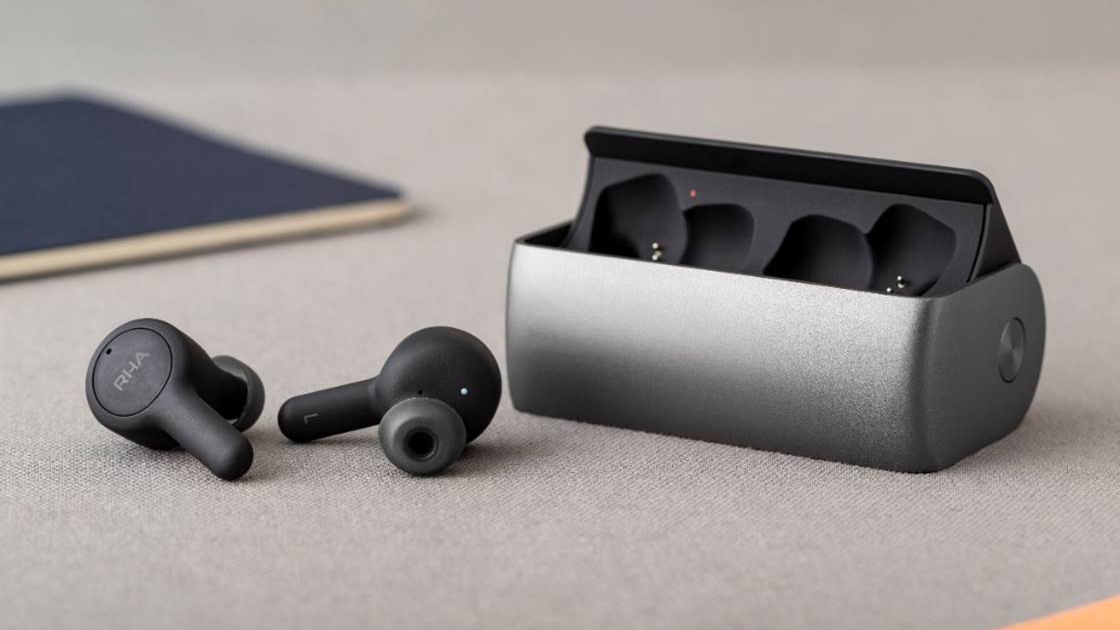 Although the TrueConnect is RHAs first true wireless headphone, the company showed they did their research and development by making it one of the best true wireless headphones on the market today. The combination of sound quality, battery life, and wireless reliability means these are a pair of headphones you can rely on everyday. 
The Jabra Elite 65t set the standard for what true wireless headphones should be and, regardless of what RHA has done here with the TrueConnect, they're still great headphones. Compared to the RHA TrueConnect, the Jabra has more features with its useful ambient noise mode to help with situational awareness and an app that lets you tailor sound. 
The RHA doesn't have either of those features but we didn't miss them, thanks to better sound quality and wireless reliability. The RHA also feels more like a premium product than the all-plastic Jabra. 
All said, if you're shopping for a pair of true wireless headphones, the $170 (£150, about AU$265) RHA TrueConnect should be at the very top of your list.  
[Looking for a more stylish design? It comes at a price, but the Earin M-2 true wireless earbuds look as good as they sound.]
Read the full review: RHA TrueConnect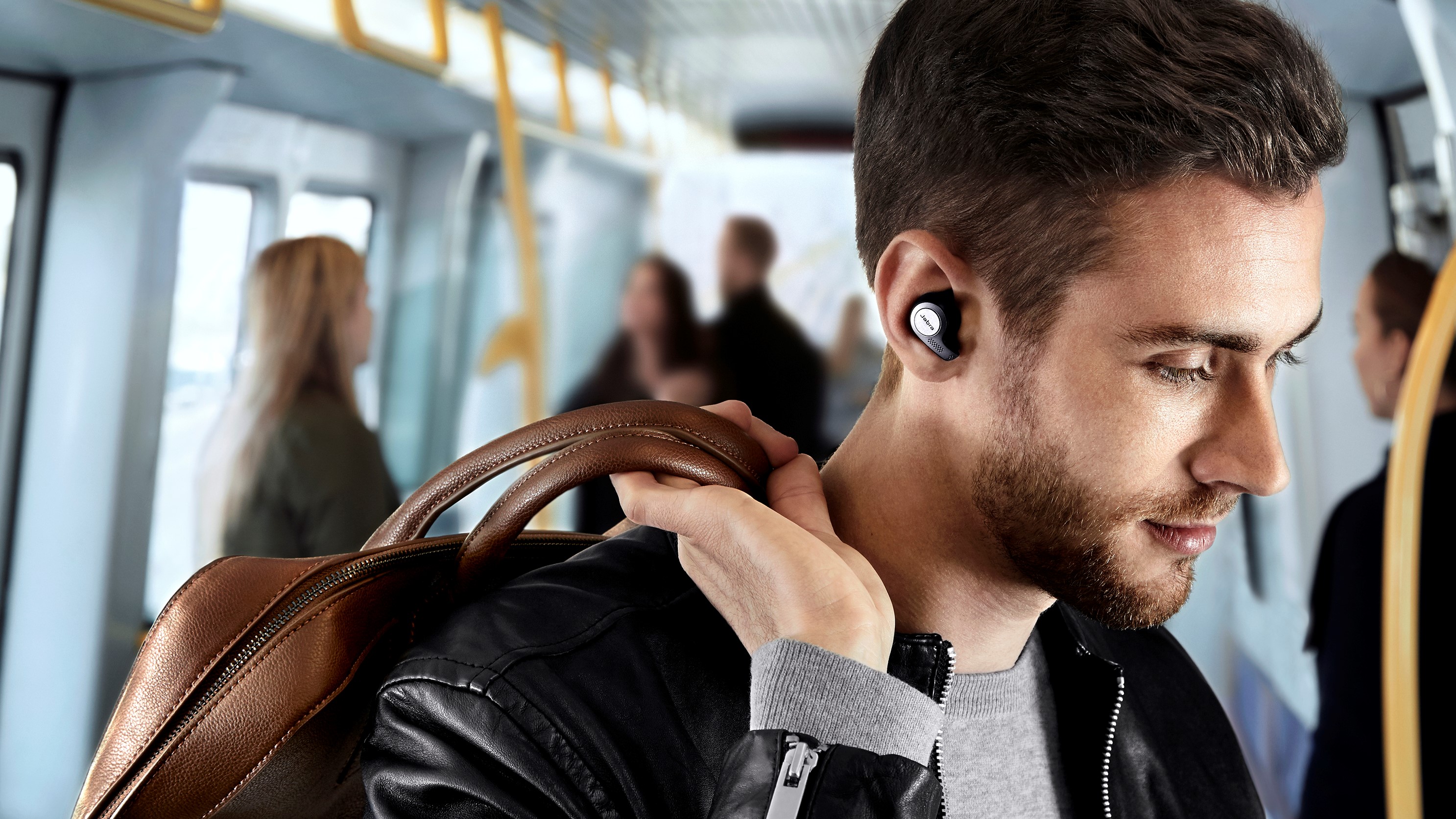 You might have expected to see the Apple AirPods on the list. While Apple's true wireless earbuds are fine for certain folks - cough, iPhone users exclusively - they're not the best for everyone. If you're looking for an egalitarian pair of true wireless earbuds, you can do no better than the Jabra Elite 65t. 
Not only are these competent Bluetooth buds for use around town, with a long-enough battery life and good sound quality, but they are easily some of the best true wireless earbuds on the market, offering a perfect balance of usability, features, and sound quality. If you're in the market for the 'ultimate' set of true wireless headphones and don't mind paying for them, then they are a strong choice.    
Read the full review: Jabra Elite 65t True Wireless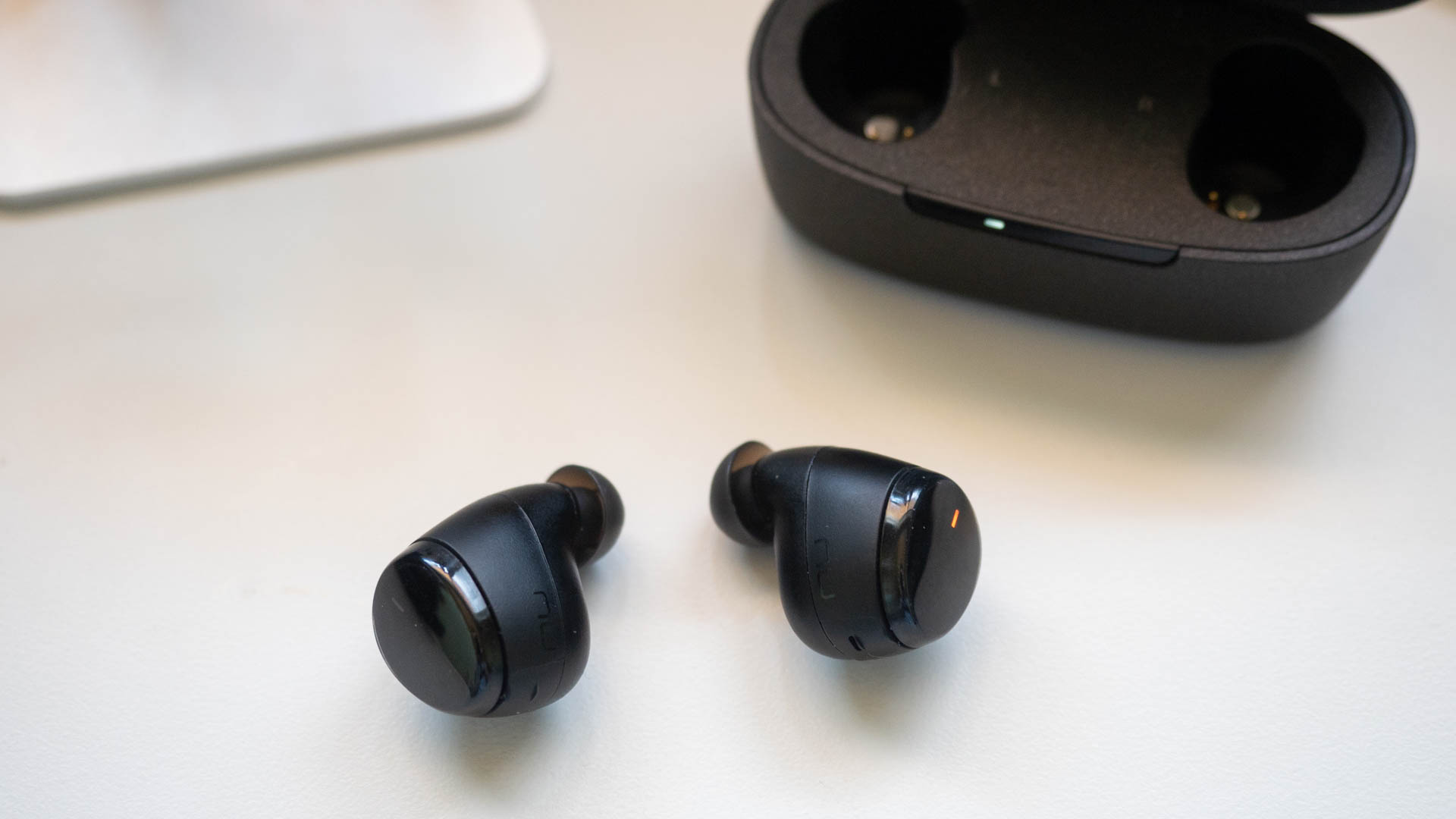 The NuForce BE Free5 wireless earbuds show just how accessible truly wireless headphones can be nowadays. For around $100 (about £75, AU$134) they feature a more polished design than the more expensive BE Free8, and even sound better to boot. However, we found the left earbud would drop out briefly more than we'd like, and we hope NuForce can address this issue.   
The connection dropouts combined with the frustrating controls keep it from claiming the top spot on our list, but the BE Free5 offer undeniable value in the truly wireless headphone market,, making them a great option for your first pair. 
Read the full review: Optoma NuForce BE Free5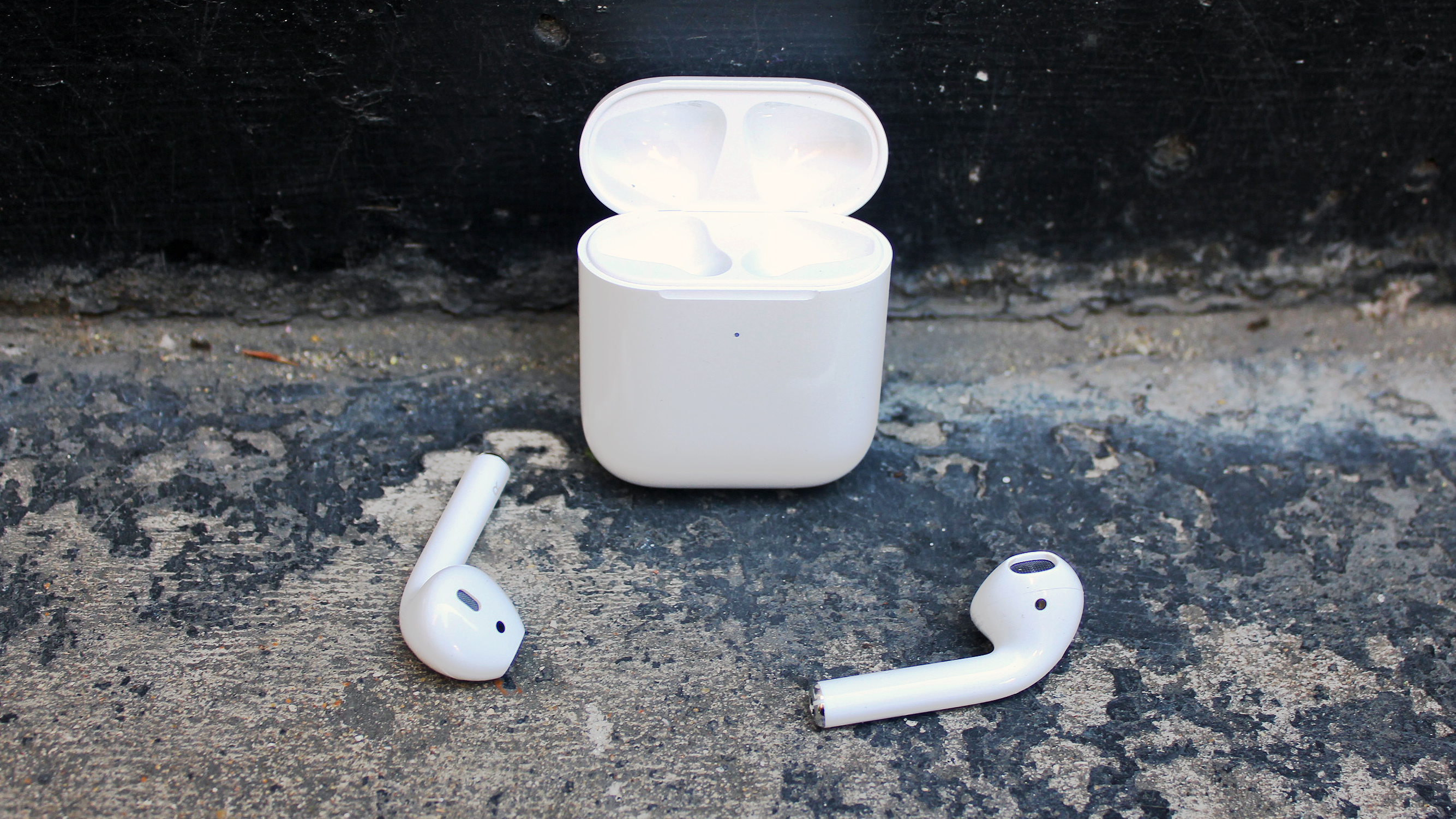 The second generation Apple AirPods, the AirPods (2019), aren't quite the AirPods 2 we were hoping for, but they still some cool features. 
They still feature the iconic design of the original AirPods (a good or bad thing depending on your point of view), and sound quality hasn't changed at all. The bulk of the upgrade comes from the new H1 headphone chip, which improves connectivity and battery life, and allows for a new 'Hey Siri' voice activation feature.
The AirPods (2019) also come with an optional wireless charging case means you can use a Qi-compatible charging mat to power the case, rather than sticking a cable into the Lightning charging port in the bottom of the case. 
Like their predecessors, they are super easy to pair, but they are very much optimized for using with iPhones – and they aren't exactly cheap.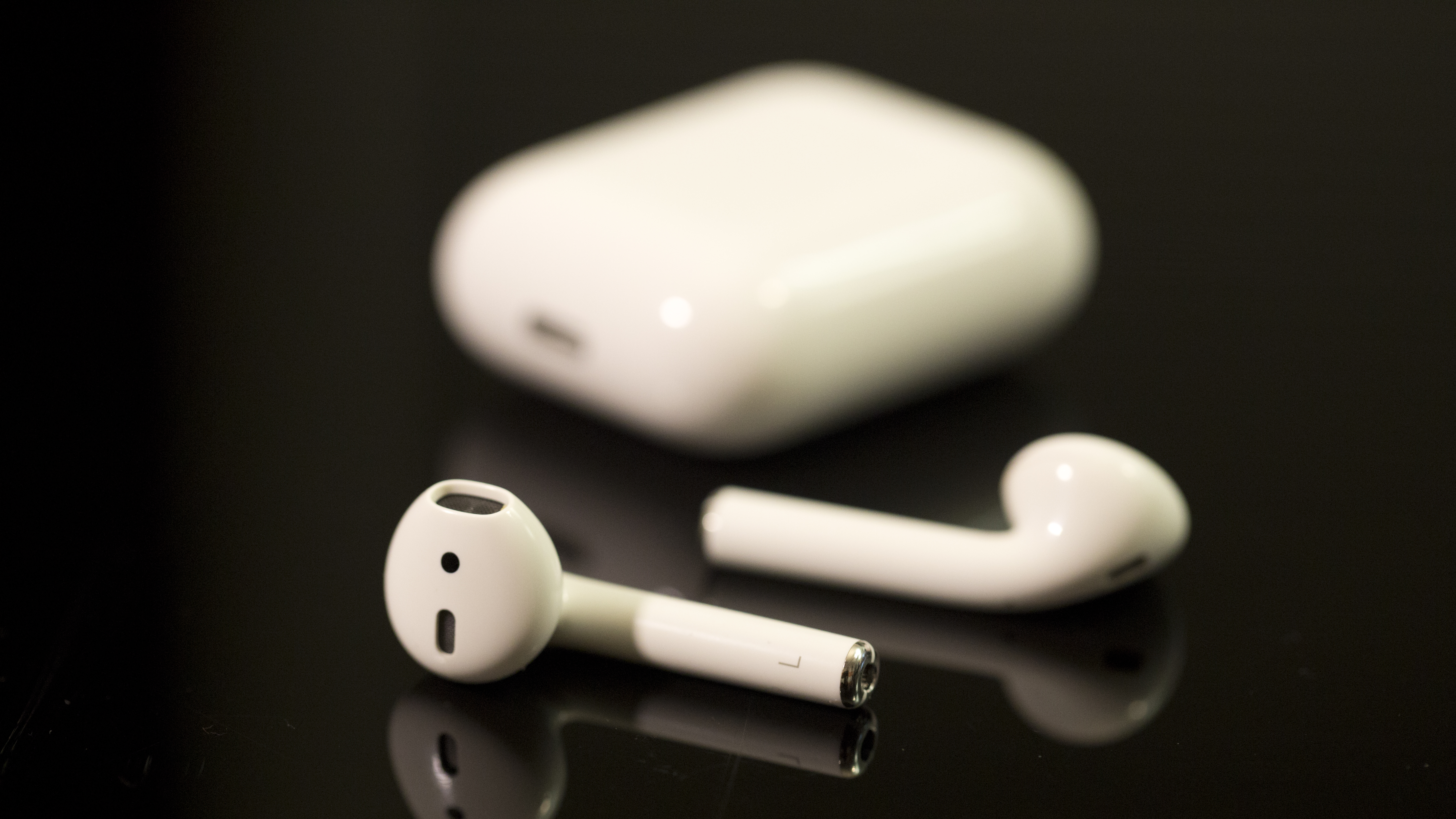 Apple AirPods undeniably popularized the true-wireless format. They work seamlessly with an iPhone, sound good in terms of their form factor, and have excellent connectivity and battery life.
Even though they are around three years old, the original AirPods still hold their own in the true wireless earbud arena, and the upgraded AirPods (2019) aren't actually very different. 
Apple has now stopped selling the AirPods, but many stores are still trying to sell off their remaining stock – head to our round up of the best Apple AirPods prices, sales, and deals for up to date information on any discounts.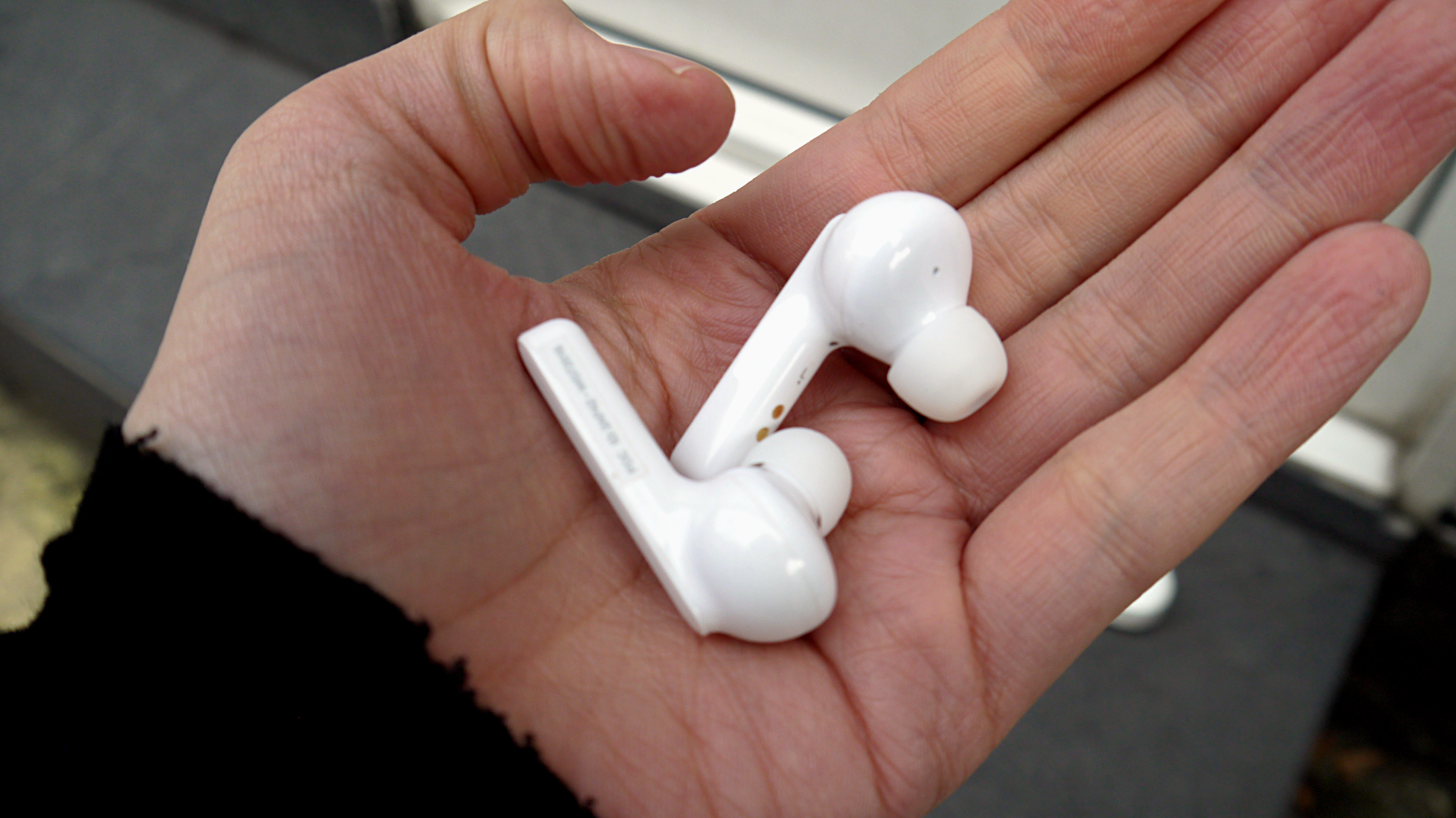 From the minds behind the Ticwatch Pro, Ticwatch S and Tichome Mini , the TicPods Free have been cited as a more flexible alternative to the AirPods, coming in a range of colors, and enabled for Google Assistant and Amazon Alexa, as well as Siri.
When we tested them, we thought the audio quality was impressive, and although guitars sometimes sounded a little distorted, it's a small price to pay for the amount of sonic power you get with these in-ears. 
These in-ears are unlikely to appeal to true audiophiles but if you're a casual listener, the TicPods Free will do just fine, and for a great price.
Read the full review: TicPods Free review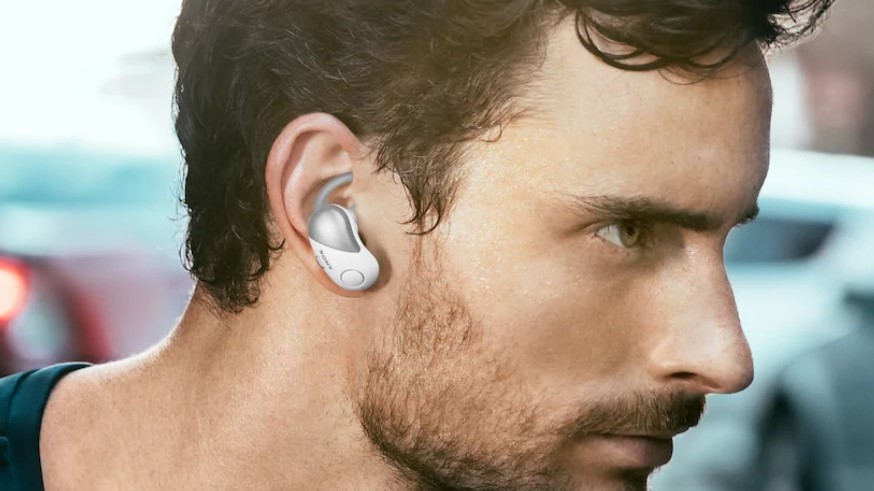 Sony's first pair of true wireless headphones, the Sony WF-1000X, were divisive -some users thought they didn't offer enough bass, while others said they had too much. Some said they cut out or unpaired periodically. Others simply never had that problem. 
Criticisms came from all corners of the internet and the only reasonable conclusion one could make after sifting through all of the noise was that Sony's headphones just couldn't please everyone.
Now, Sony's second-generation true-wireless headphones – the Sony WF-SP700N – are here to try it again. These true wireless headphones are better tuned for the low-end and they're stable in almost every situation. They still offer very modest active noise-cancellation tech and a sweat-resistant PX4 rating, and the new charging case is aesthetically pleasing if not radically different in functionality from before. 
Read the full review: Sony WF-SP700N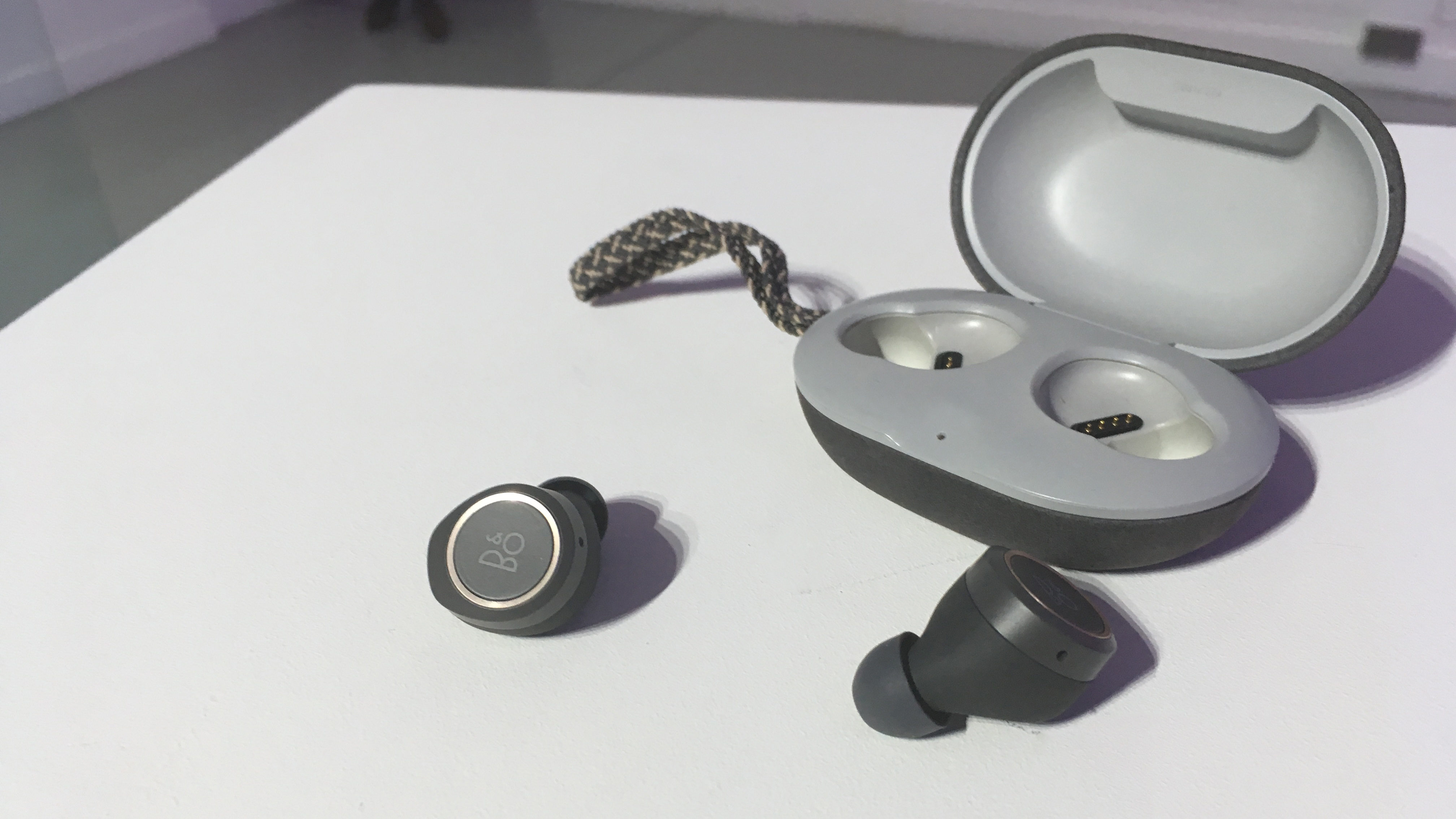 Let's get one thing out of the way – the B&O Beoplay E8 are one of the nicest-looking and most expensive wireless earphones you can buy. 
At $299 (£259, AU$449, AED 1,199) you can throw in a bit more cash and splurge for one of our favorite noise-cancelling headphones, the Bose QuietComfort 35 $349 (£259, AU$499, AED 1,449), which give you better battery life and a richer sound. But if you're looking for a something to take to the gym and have the cash burning a hole in your pocker, then the Beoplay E8 might be just what you're looking for.   
While they don't feature noise-cancellation, you will find a longer-lasting battery life of around four hours alongside Bluetooth 4.2. The E8 come with a stylish carrying case, and you can tweak the sound to your liking using the accompanying Beoplay app on Android and iOS.
Even without tinkering around with ToneTouch, the E8 sounds crisp and clear. Bass feedback will depend on how snug you're wearing the E8s, but was acceptable for earphones of this size. If you're able to look past the price point, then then Beoplay E8 is a great investment. It's super compact, offers great audio, and looks great – what more could you ask for?  
Read the full review: B&O Beoplay E8 Wireless Earphones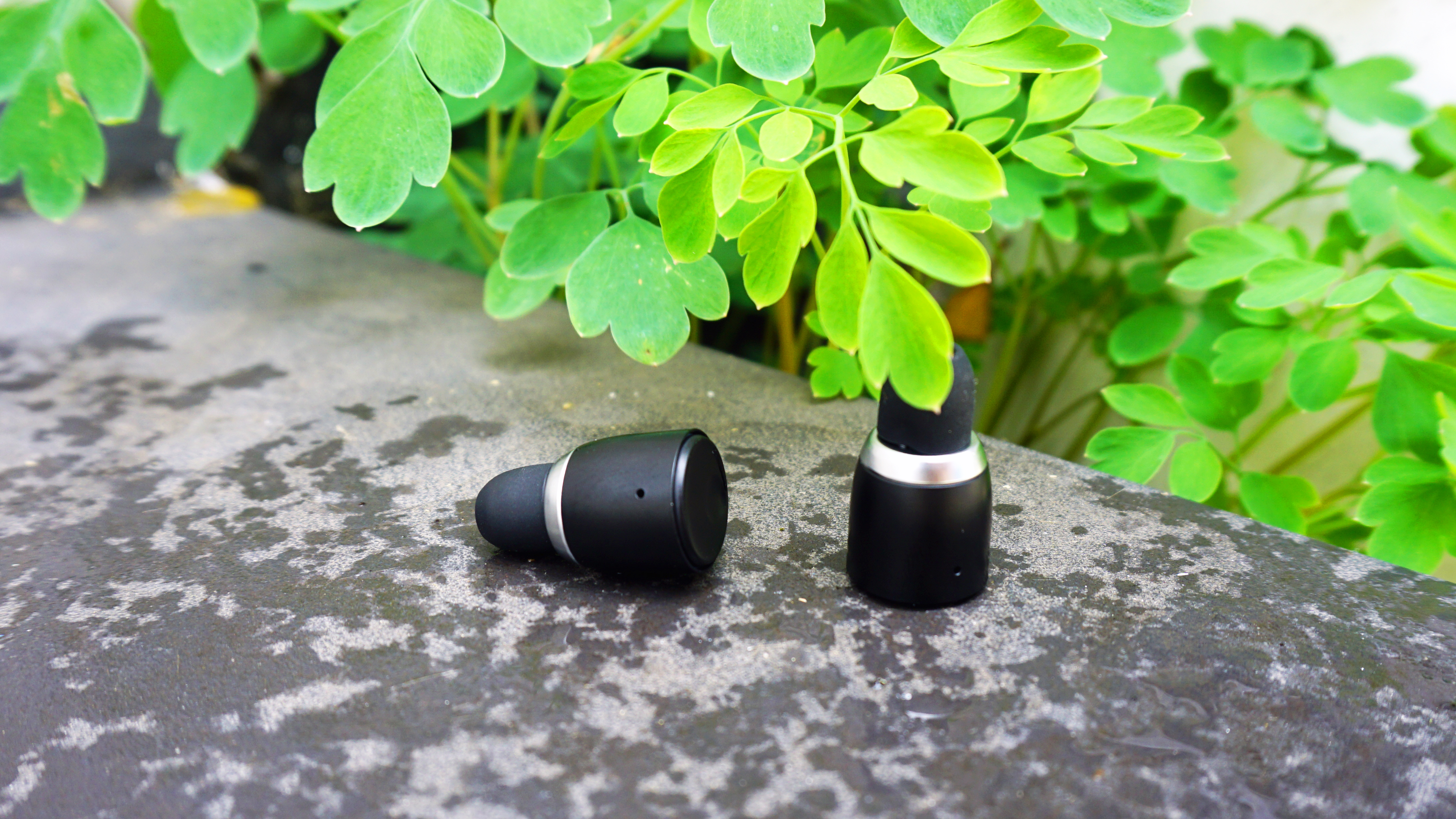 Cambridge Audio is well-known for its good quality audio equipment. However, untul recently the company hasn't ventured into the world of true wireless earbuds. 
Enter the Cambridge Audio Melomania 1s: with an outstanding 45 hours of battery life, these buds combine the brand's award-winning engineering with the convenience of truly wireless listening. 
For a pair of true wireless earbuds, the sound quality offered by the Cambridge Audio Melomania 1s is sensational. In fact, it rivals some of the best over-ear headphones, which is all but unheard of for buds of this size. 
They may not have the noise cancellation technology offered by the Sony WF-1000XM3 Wireless Earbuds, but they are $100 (around £80) cheaper – and have a superior battery life. 
They certainly outperform the Apple AirPods, in all respects apart from the lack of wireless charging case. This is a small price to pay for that exceptional audio quality, though, and we think they represent much better value for money, too.
Read the full review: Cambridge Audio Melomania 1
Additional resources:
http://www.techradar.com/news/audio/portable-audio/best-wireless-headphones-1280344
Source: TechRadar - All the latest technology news
By: Nick Pino,Olivia Tambini