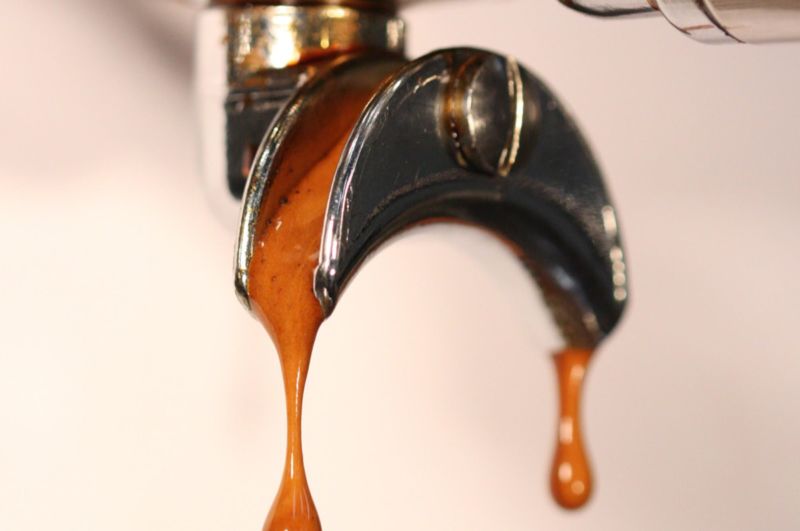 Skilled baristas know that achieving the perfect complex flavor profile for a delectable shot of espresso is as much art as science. Get it wrong, and the resulting espresso can taste too bitter or sourly acidic rather than being a perfect mix of each. Now, as outlined in a new paper in the journal Matter, an international team of scientists has devised a mathematical model for brewing the perfect cup, over and over, while minimizing waste.
"A good espresso beverage can be made in a multitude of ways," said co-author Christopher Hendon, a computational chemist at the University of Oregon. "The point of this paper was to give people a map for making an espresso beverage that they like and then be able to make it 100 times in a row."
There's actually an official industry standard for brewing espresso, courtesy of the Specialty Coffee Association, which sets out strict guidelines for its final volume (25-35mL, or roughly one ounce) and preparation. The water must be heated to 92° to 95°C (197° to 203°F) and forced (at a specific pressure) through a bed of 7 to 9 grams (about a quarter of an ounce) of finely ground coffee over the course of 20 to 30 seconds. But most coffee shops don't follow this closely, typically using more coffee, while the brewing machines allow baristas to configure water pressure, temperature, and other key variables to their liking. The result of all those variations in technique is a great deal of variability in quality and taste.
Read 9 remaining paragraphs | Comments
https://arstechnica.com/?p=1646613
Source: Ars Technica
By: