While Verizon began rolling out 5G for homes last fall, it's currently bringing the next generation of mobile communication tech online with a nationwide rollout that went live in 31 cities by the end of 2019. But where is it coming first and which phones will you be able to use on it?
The company kicked it off by opening coverage in Chicago and Minneapolis in April 2019, followed by Denver at the end of June and Providence in early July - then New York, Los Angeles, and even down to areas in smaller cities like Columbus, Ohio and Hampton Roads, Virginia by the beginning of 2020.
Verizon's Ultra Wideband mobile network operates on frequencies at and above 24 Ghz, known colloquially as 'millimeter wave' (mmWave). These beam high-speed internet to your device, but they're short ranged, and initial coverage has been limited to a handful of city blocks in each deployment.
Obviously, you'll need a phone that works with Verizon's 5G Ultra Wideband network. More specifically, you'll need a phone with the right specs (new processors and modems) to hook up to 5G networks at all. 
Below is a list of phones Verizon has already announced will be usable on its own 5G network, which is up to seven phones and hubs. But first, here's where the carrier has already rolled out its next-gen network – and where it's going next.
Verizon 5G plans
At the moment, only Verizon customers with either Above or Beyond Unlimited plans can sign up for 5G service, which costs an extra $10/month. This fee is waived for those who purchase a new Samsung Galaxy S10 5G or a new Motorola Moto Z4, though this is likely a temporary discount. 
Note that the Moto Z3 and Moto Z4 (and soon, the Moto Z2 Force) require the 5G Moto Mod to hook up to Verizon's 5G network. The 5G Moto Mod costs $199, and can be purchased in Verizon online or retail stores, and requires proof of ownership of a compatible Moto phone, at least for now.
Verizon 5G cities rollout and coverage map
Currently, Verizon's 5G coverage extends to areas and neighborhoods in 31 cities. 
The carrier's 5G service debuted in Chicago, Minneapolis, Denver, and soon after, Providence. Early coverage was limited to a few square blocks in each of the named neighborhoods, but Verizon promised to build out 5G signal areas in each of its cities. Check the carrier's 5G Ultra Wideband blog for which neighborhoods have 5G in any of the live cities.
For instance, in Chicago, Verizon 5G went live in parts of these neighborhoods: The Loop, Magnificent Mile, The Gold Coast, River North, and Old Town. Coverage areas have reportedly increased, but it's a good idea of the circumscribed radius 5G initially covers in each city.
Likewise, in Minneapolis, Verizon 5G went live in parts of the Downtown West, Downtown East, and Elliot Park neighborhoods.
In late June, Verizon launched service in Denver, Colorado in similarly circumscribed areas. The current network covers parts of Highlands, South of 37th between Tejon and Navajo streets; LoDo; Coors Field; parts of the Central Business District near landmarks like Sculpture Park and Paramount Theatre; and areas of Capitol Hill and the Denver Tech Center.
Verizon's network opened in Providence, Rhode Island on July 1. Initially, service will go live in parts of College Hill, Federal Hill, Mt. Hope, and around landmarks like Brown University (Erickson Athletic Complex, Wriston Quadrangle), Rhode Island School of Design and Providence College, per Verizon's blog post.
Verizon launched 5G service in other cities by the end of 2019, including Memphis, Hoboken, Des Moines, Los Angeles, Boston, Houston, Sioux Falls, Dallas, Omaha, St. Paul, Atlanta, Detroit, Indianapolis, Washington DC, Phoenix,  Boise, Panama City, and New York City.
Verizon sprinted to finish its 30-city total by end of year, activating 5G service in Charlotte and Greensboro, North Carolina; Grand Rapids, Michigan; Miami, Florida; Salt Lake City, Utah and Spokane, Washington on December 20.
The last cities to go live by year's end were Columbus, Ohio and Hampton Roads, Virginia - and like the other cities, only opened in select areas. This brought the year's total to 31 US cities. 
Verizon 5G phones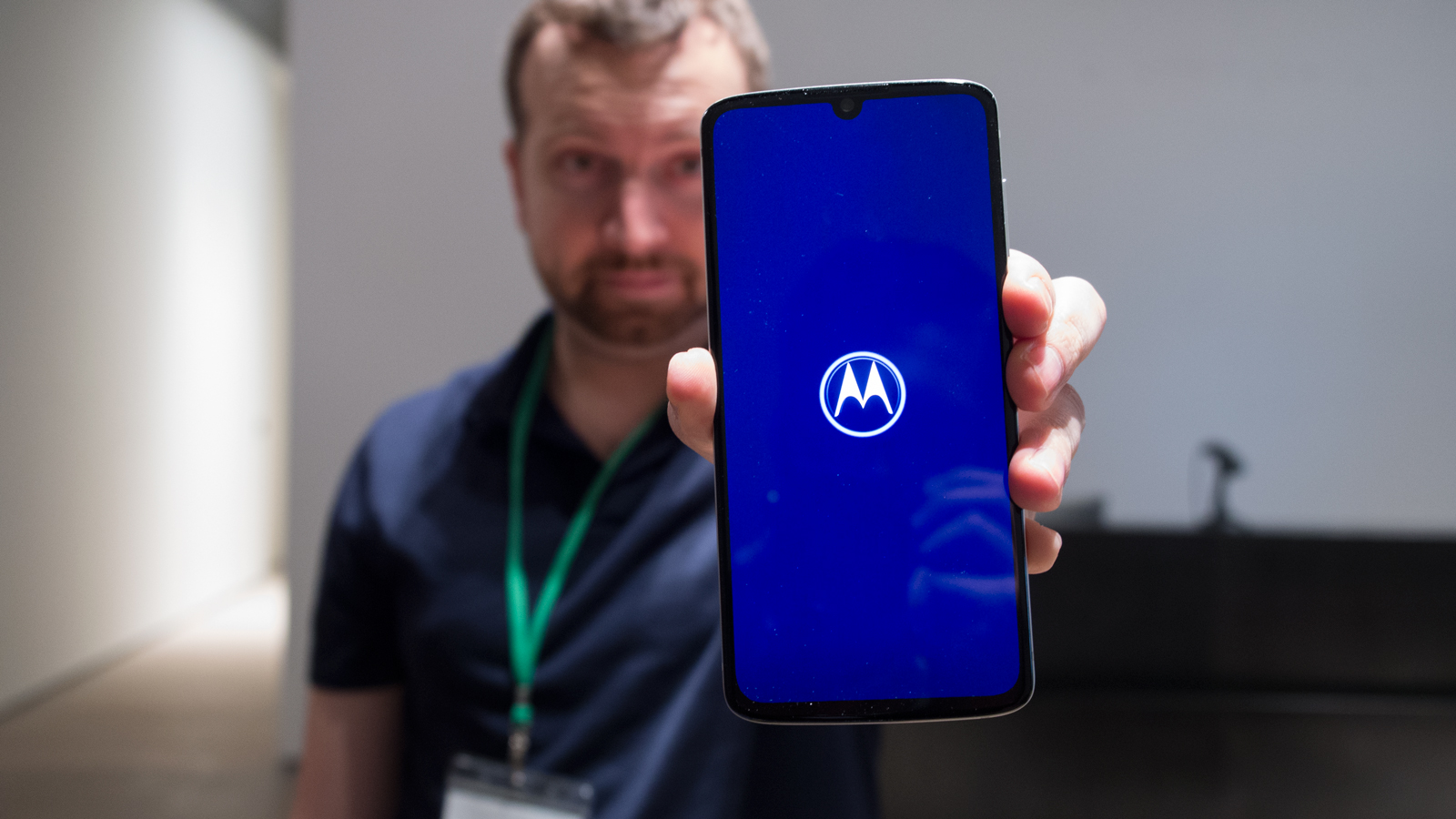 Moto Z4 (Verizon-sold model, with 5G Moto Mod)
The Moto Z4 is a sleeker, bigger iteration of the Moto Z line that's solidly in the midrange category. It's less impressive than the big, bad 5G-capable phones coming out this year (like the Samsung Galaxy S10 5G), but it's also less expensive. For a $500 list price plus the $199 5G Moto Mod, you're in business – and have plenty of money left to pay data overage fees when you zip past your monthly cap while downloading at super-fast speeds.
If you don't need the latest and greatest, you'll be pleasantly surprised by the Moto Z4. Its FHD+ 6.4-inch display (with a teardrop notch) will serve you just fine and the in-screen fingerprint sensor is a nice (if spotty) addition. 
The Snapdragon 675 is the latest midrange processor from Qualcomm, and while it's not going to win any speed contests, it's still fast enough for browsing and flipping between apps. The new, single 48MP camera uses software to achieve bokeh and depth effects – a growing trend among midrange phones – while the 25MP front-facing lens is an improvement across the board.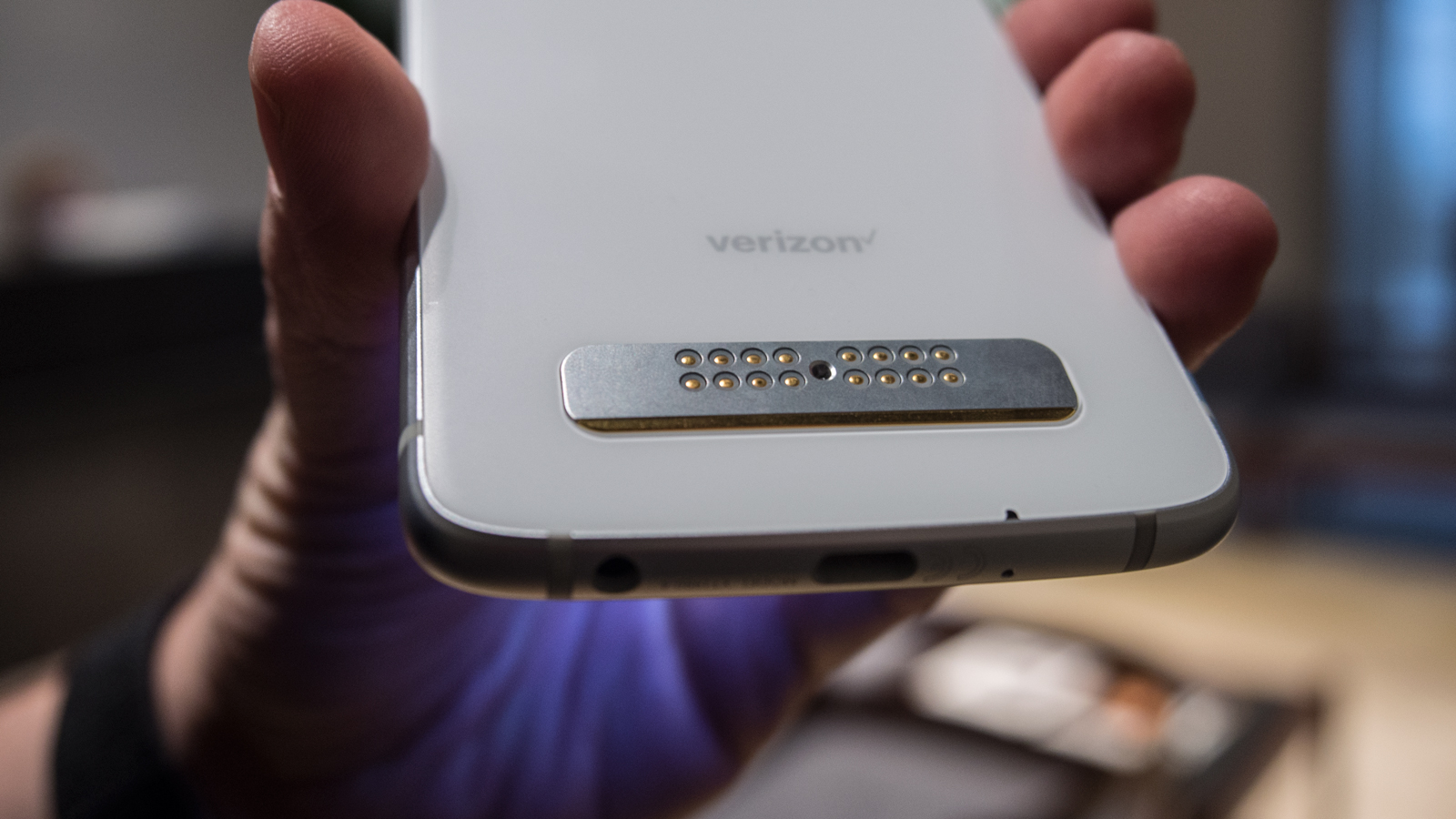 Just keep in mind that, at least for now, only the Moto Z4 bought through Verizon (with the logo on the lower back, seen above) available in white will work with the 5G Moto Mod. The unlocked black model won't, at least for the foreseeable future.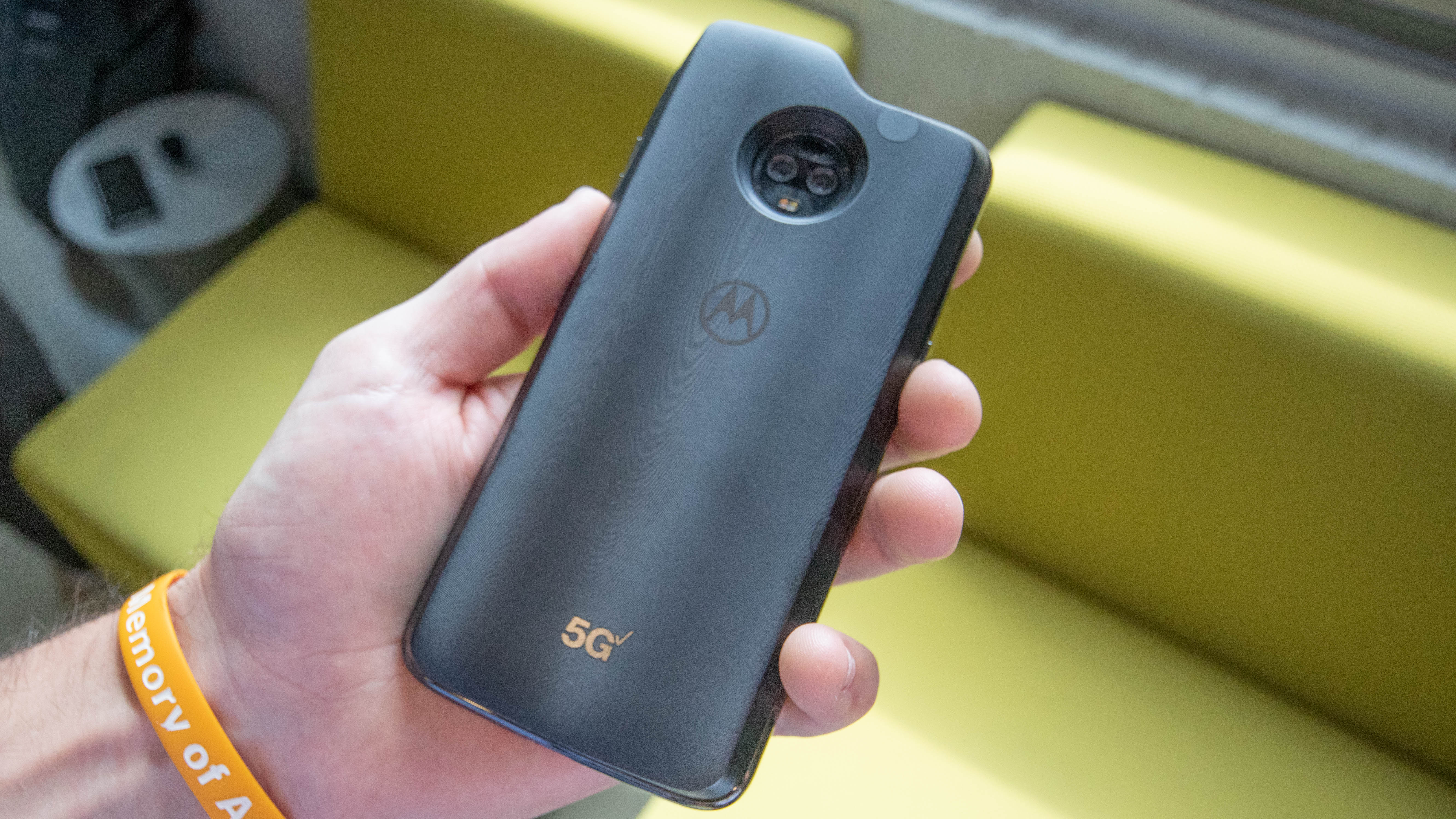 Moto Z4 / Z3 / Z2 Force (with 5G Moto Mod)
The Moto Z3 is technically Verizon's first 5G-capable phone, but only because Motorola planned long in advance to introduce a Moto Mod deliberately designed to connect the handset to a 5G networks.
The Moto Z3 isn't nearly as flashy as the other phones on this list, but it will be far more affordable, which gives Verizon an advantage over other carriers that are only backing the top 5G flagships. We don't just mean "mid-range" affordable, either: the Moto Z3 launched in fall 2018 costing $480 (about £370, AU$650), and is cheaper by now. 
Even if the 5G Moto Mod has a stiff price tag, both will still be half or even a third as cheap as the other 5G-capable phones working on these carrier networks.
Of course, don't expect high performance at that price. The Moto Z3 packs a Snapdragon 835 - the top Android chip of 2017 - and starts at 4 GB of RAM and 64 GB of storage (you can opt for 6GB of RAM and 128GB of storage for a price bump). Its 6-inch AMOLED display is fine, if an unremarkable 2,160 x 1,080 (FHD+). Add in a 3,000mAh battery and you have a decent phone with classy, glossy glass front and back...though you'll conceivably need to keep the 5G mod attached to its rear at all times to access Verizon's advanced network. 
Still, it's a compromise that should work well for folks who want hyper-fast 5G speeds, but don't want to drop $1,000 or more to get it. This is no longer the only Moto phone to work with the 5G Moto Mod: the newer Moto Z4 and, finally, the older Moto Z2 Force are now compatible with the mod.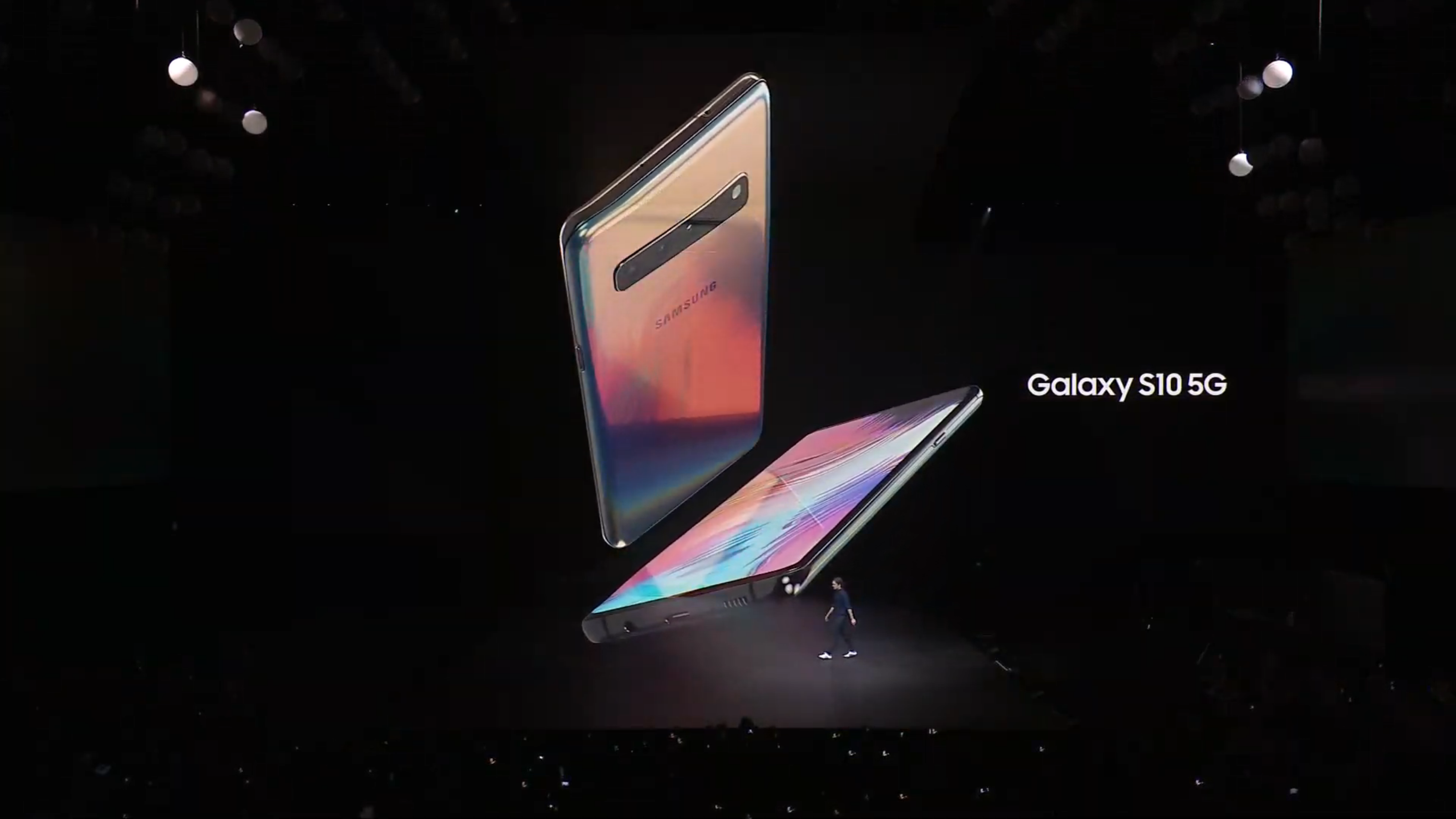 Samsung Galaxy S10 5G 
Verizon will be getting the Samsung Galaxy S10 5G, the big, powerful 5G-compatible version of the Galaxy S10 flagship line. The phone is top-of-the-line, with impressive specs and a huge screen. It's also expected to be pretty pricey. While we don't have an official cost yet, the S10 Plus starts at $999 / £899 (about AU$1,398) and the 5G version outclasses it in most dimensions, so we're expecting an even higher price tag.
The phone has a massive 6.7-inch AMOLED display, packs a Snapdragon 855 chipset and comes with 256GB storage and 8GB of RAM. Like the Galaxy S10 and S10 Plus, the 5G variant has a trio of rear lenses (12MP wide, 16MP ultrawide and 12MP telephoto) along with a time of flight sensor to measure depth. It's even got one of these TOF sensors on the front to augment selfies.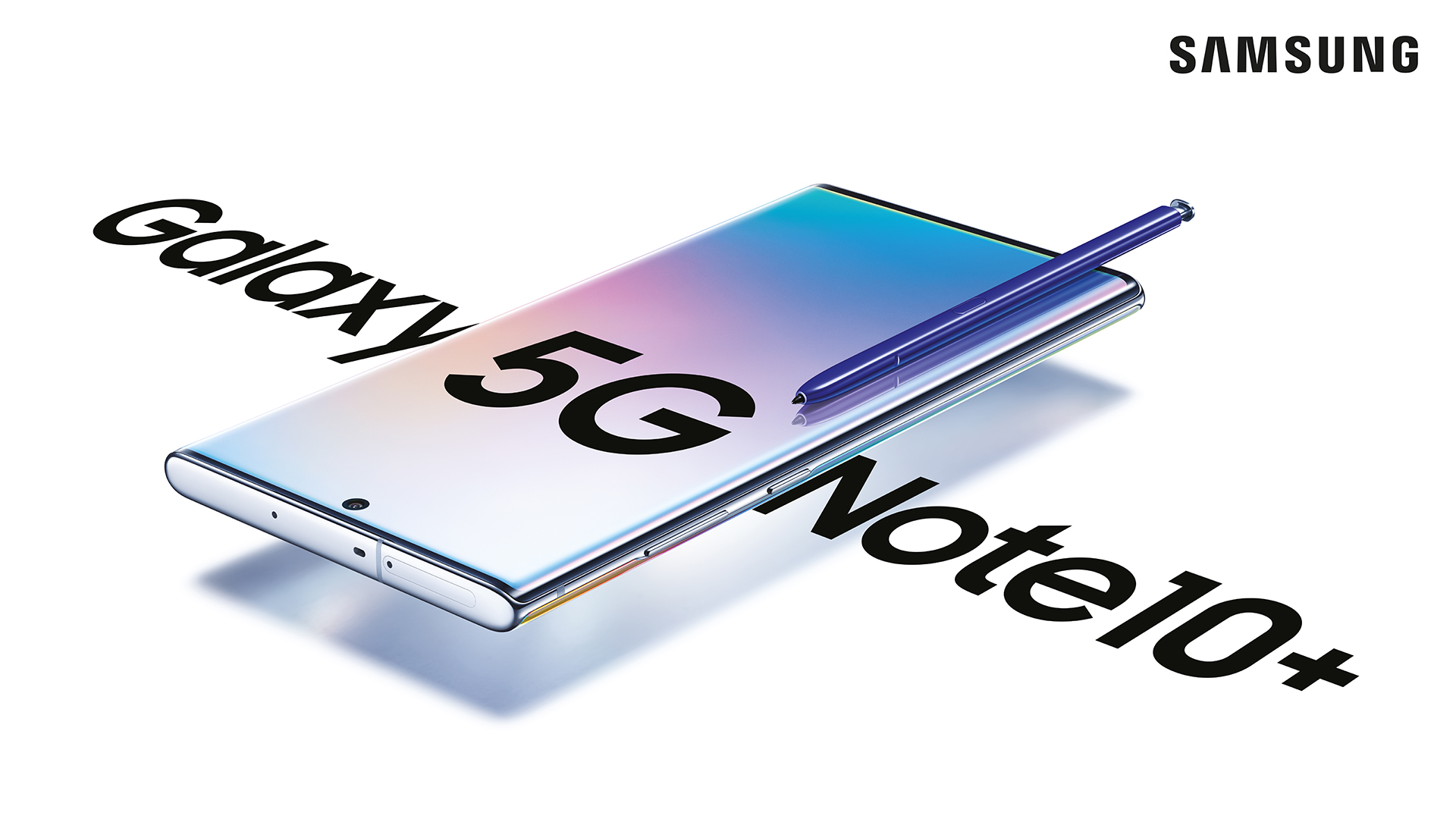 Samsung Galaxy Note 10 Plus 5G
The Samsung Galaxy Note 10 Plus 5G is the last 5G phone introduced in 2019, and appropriately, it's the biggest/most capable. It shares most of the features of the S10 5G: Snapdragon 855 chipset and triple rear camera + Time of Flight sensor. But the Note 10 Plus 5G can go a bit bigger in specs, with 256GB baseline storage that's upgradeable to 512GB (and with a microSD card, up to 1TB), 12GB of RAM, and a slightly larger 6.8-inch display.
In other words, it's an even bigger monster than the S10 5G - which is expected with Samsung's Note line. And, of course, the S Pen stylus, which comes with more gesture controls in the Note 10 series.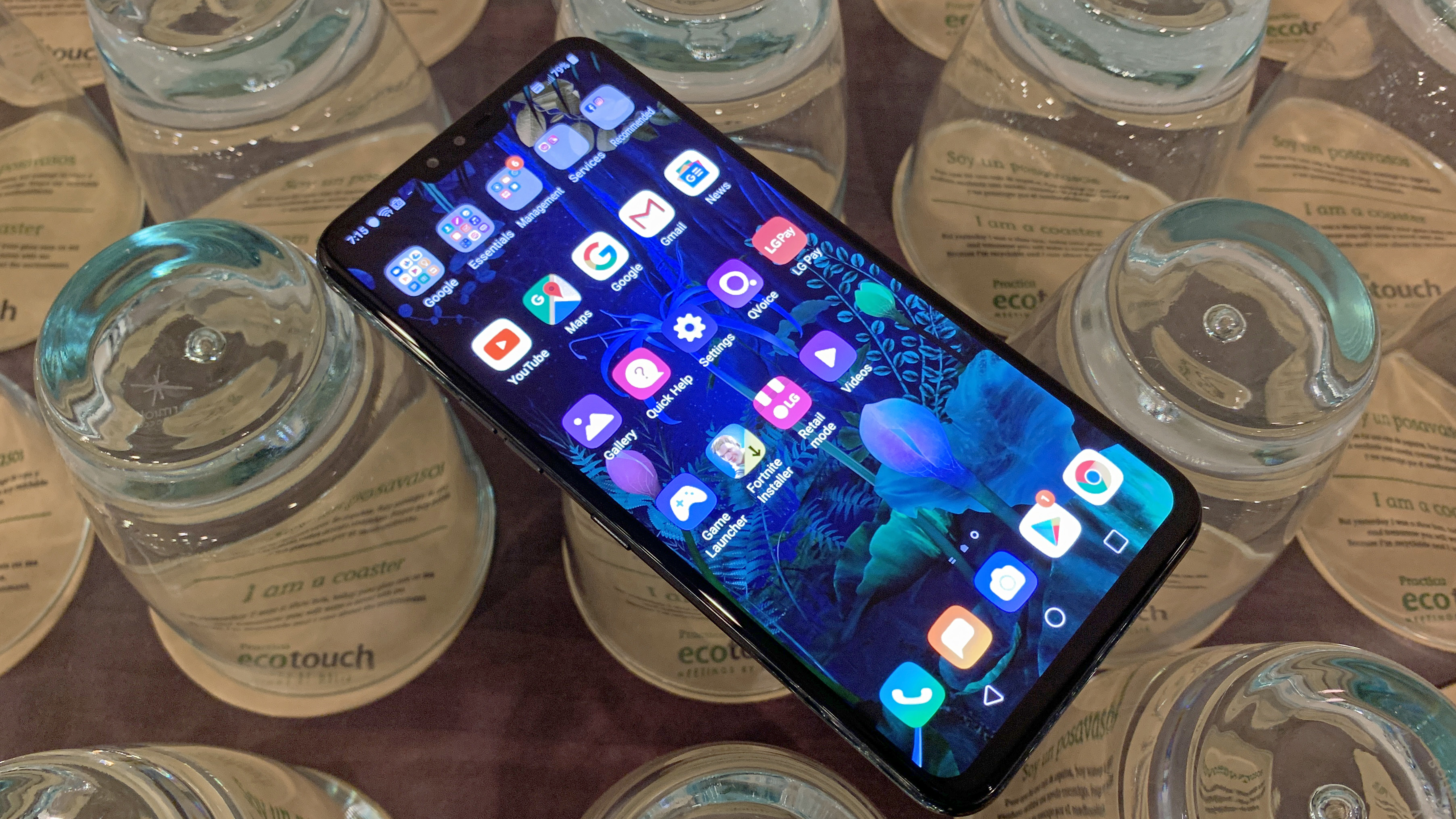 LG V50 ThinQ 5G
At MWC 2019, Verizon announced a third phone will be usable on its 5G network this summer: the LG V50 ThinQ 5G. Verizon isn't the only carrier that will support LG's new flagship, and given the vague timelines all carriers are proposing, it's unclear if, say, Verizon will be getting the V50 later than Sprint, which claims it's getting the phone "in the coming months."
In any case, the V50 is similar in size and appearance to last year's V40 (down to the same 6.4-inch OLED screen), but with a few key differences. It packs the latest Snapdragon 855 processor, as expected from a 2019 flagship. But it also has two new changes: a bigger 4,000mAh battery and a vapor chamber to keep the phone powered and cool, respectively, during long media binge sessions.
We still don't know how much the V50 5G will cost, but given its predecessor was priced at $900 (around £690 / AU$1260) for launch last fall, we expect the new 5G version to be around or a bit higher than that.
MWC (Mobile World Congress) is the world's largest showcase for the mobile industry, stuffed full of the newest phones, tablets, wearables and more. TechRadar is reporting live from Barcelona all week to bring you the very latest from the show floor. Head to our dedicated MWC 2019 hub to see all the new releases, along with TechRadar's world-class analysis and buying advice about your next phone. 
http://www.techradar.com/news/verizon-5g-phones
Source: TechRadar - All the latest technology news
By: David Lumb