Xbox Series X is the next-generation Xbox, releasing in late 2020. Previously known by its codename Xbox Project Scarlett, the Xbox Series X was officially revealed at The Game Awards 2019 with a trailer that showed off the next Xbox in all its glory.
We already knew when the next Xbox would release, and a few of the specs on offer, but remained in the dark about its design or what it was actually called. Thanks to the announcement, we now know the Xbox Series X will be a bit of a departure both design-wise and name-wise from its predecessors, sporting a blockier style that's similar to that of a small gaming PC - with an upright tower design.
But Xbox Series X will not be the only next-generation hardware on offer from Microsoft. The company has confirmed that the family of consoles will be called 'Xbox' and that 'Series X' is just one of the consoles within that family. 
Sony's PS5 may be launching in the same window as the Series X, but Microsoft looks like it's going to put up one heck of a fight in the next-generation console wars with the Series X boasting twice the power of the Xbox One X. 
So what exactly has Microsoft got to offer? Let's break down everything we know about the Xbox Series X.
Xbox Series X: key facts
What is it? Xbox Series X will be the next-gen Xbox console (previously known as Xbox Project Scarlett)
Xbox Series X release date: Microsoft has given Xbox Series X a release window of "Holiday 2020" – so that's likely between the months of October and December 2020.
What can I play on it? Halo Infinite and Hellblade 2, while all previous generations of Xbox console games will be covered by backwards compatibility.
What will the Xbox Series X cost? No prices yet, and we're not expecting it to be cheap. But Microsoft has said it won't be making the same pricing mistakes as last generation so perhaps we'll be pleasantly surprised.
Will Xbox Series X have VR? Microsoft doesn't have anything to say about VR on the Xbox yet, though Sony has confirmed that PSVR will work on its own incoming console.
Xbox Series X release date
Expect to see the Xbox Series X console launch in the 'holiday' window of 2020. That's between October and December of 2020, and just in time for Christmas. We're thinking a November release is most likely, as that's when Microsoft has previously launched its consoles. 
It's exactly the same sort of launch period we're expecting Sony to have for its PS5, too. Santa's going to be a busy guy next year.
Keep in mind that all the rumors pointed to there being two new Xbox consoles on the way, codenamed Anaconda and Lockhart, the former being high end (the Xbox Series X) and the latter being a cheaper, streaming-focused solution (that we haven't seen yet). Whether Lockhart will also launch within this window is still to be confirmed - as is the console itself.
Xbox Series X price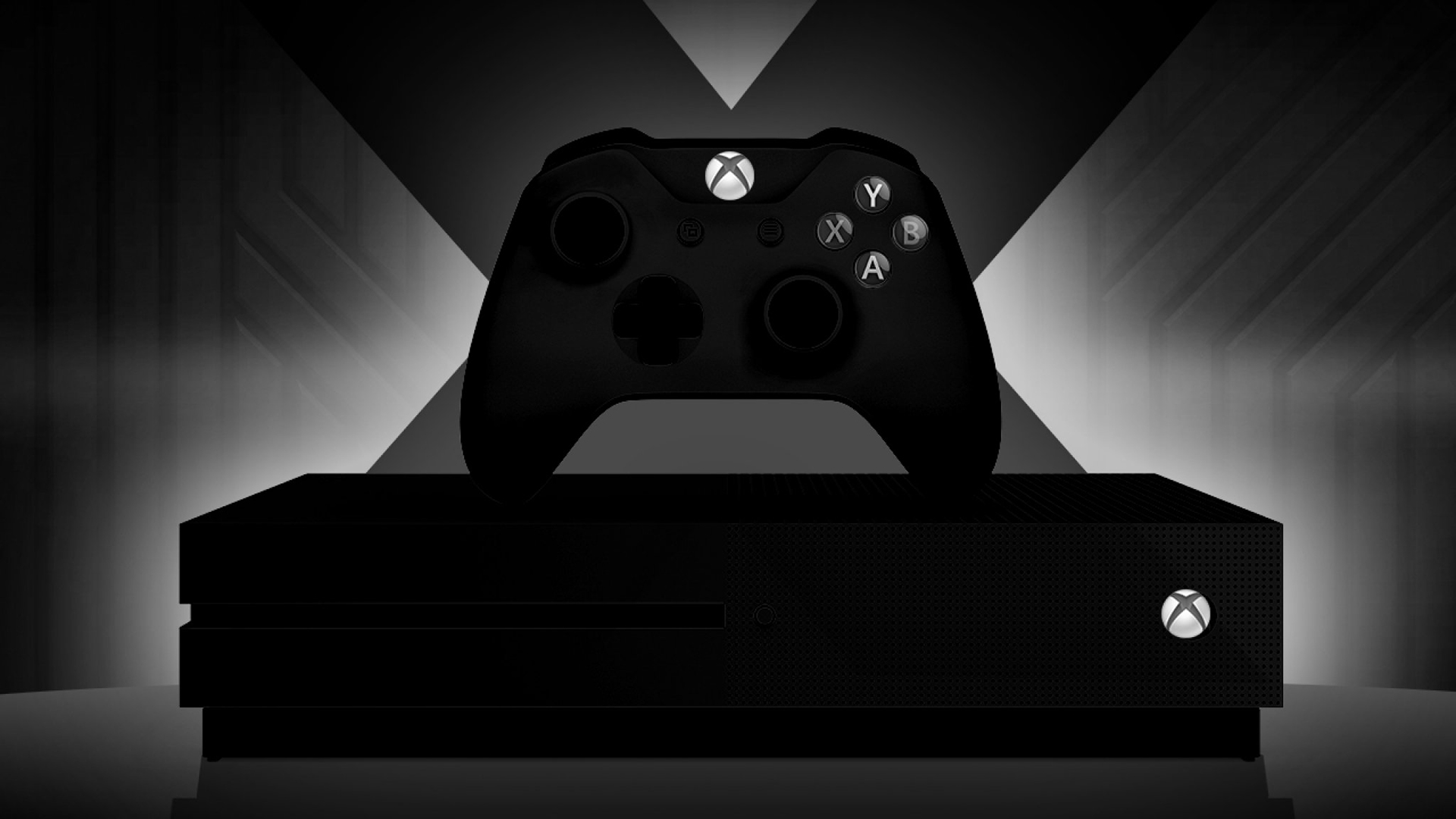 Microsoft won't be pinned down on a price point quite yet – unsurprisingly, given what a sore spot the price of the Xbox One was for fans. At launch the original Xbox One cost a whopping $499 / £429 / AU$599, which was quickly reduced when Microsoft realized people weren't forking out.
Microsoft has at the very least promised that it's learned from this pricing mistake, with Phil Spencer stating that this time "we will not be out of position on power or price." That doesn't mean that the console will be cheap, mind you, it just means the price point will be better aligned with the console's power and the price points of the competition. 
After all, Jason Ronald, director of the Xbox platform, gave only a vague reassurance when speaking to Windows Central, saying that Microsoft knew "what reasonable price points are for a console and kind of what customers expect about that".
Price will at least in part be determined by the cost of the components going into the console: Xbox Scarlett is going to be a lot more powerful than either the Xbox One S or Xbox One X, and that could mean we're looking at an even higher price tag. 
Xbox Series X specs
Custom-designed processor from AMD (making use of Zen 2 and Navi architecture)
Twice as powerful than Xbox One X
Capable of running games at 120Hz frame rates
Potential 8K resolutions
Ray-tracing technology
SSD storage system
Compatible with Xbox one accessories
Physical disc drive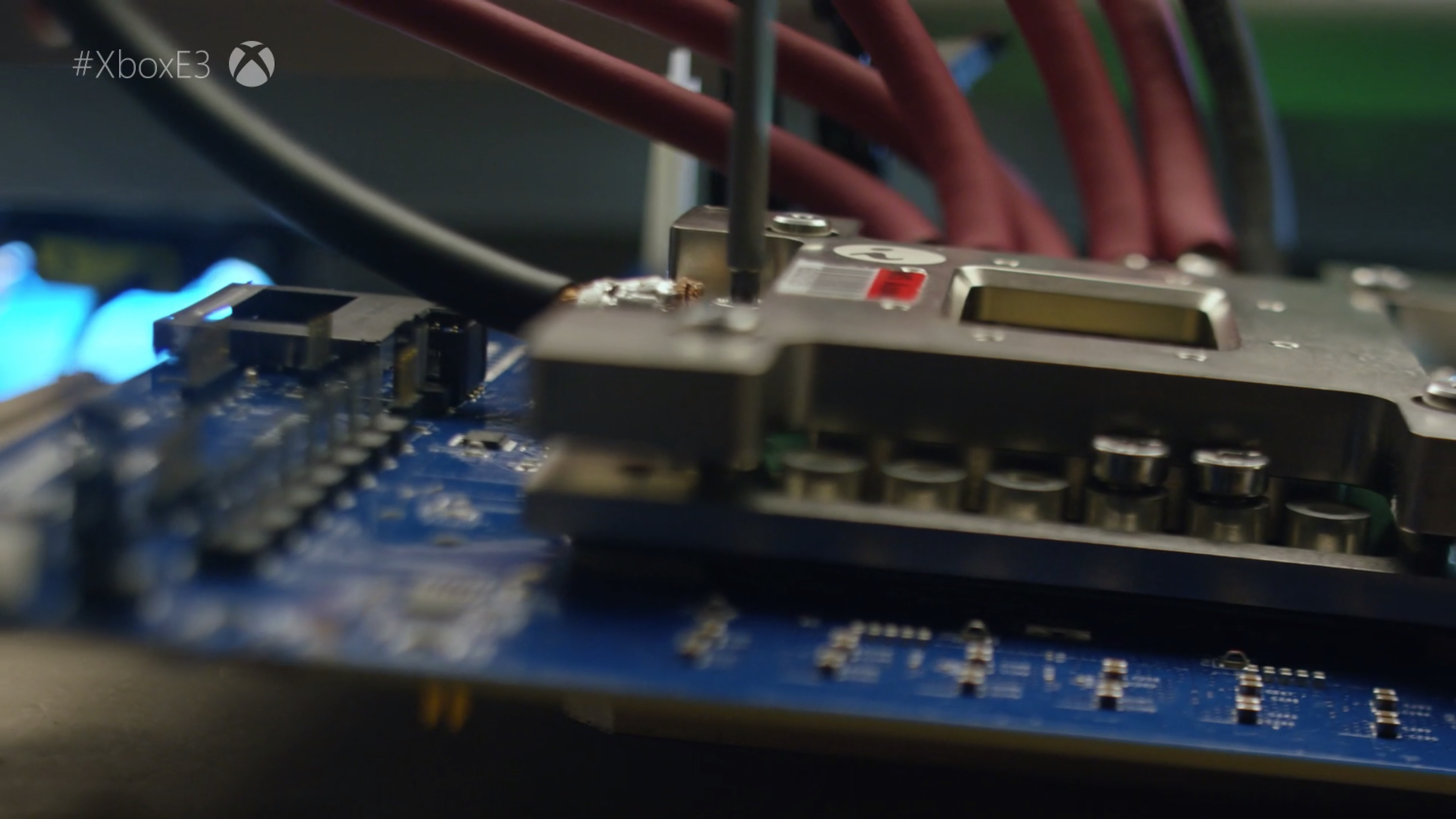 We now know what Xbox Series X looks like and what it's packing under the hood, and it's shaping up to be an absolute beast of a console. The next Xbox's gaming PC design is pretty apt, considering the next-gen console's internal hardware is comparable to one.
"I think the area that we really want to focus on next generation is frame rate and playability of the games," Spencer explained in an interview with Gamespot. "Ensuring that the games load incredibly fast, ensuring that the game is running at the highest frame rate possible."
Microsoft is aiming to get Xbox Series X games to run at 60 FPS in 4K, calling the challenge a "design goal".
"This generation, we've really focused on 4K visuals and how we bring both movies through 4K Blu-ray and video streaming," Spencer explained. "And with Xbox One X allowing games to run at 4K visuals, we will make really strong visual enhancements next generation." 
An SSD will come as standard in Series X, as with the PS5, which will give it the option of using its storage system as virtual RAM, as well as lifting load time performance by a factor of 40x. That'll let developers stream in far more detailed worlds around a player. In terms of 'standard' RAM, the console will use GDDR6. While GDDR6 is usually used as memory for graphics cards, the Series X could use it as super-fast system RAM instead.
In addition, benchmark results have appeared online for an AMD 'Flute' system-on-a-chip (SoC), leading some to speculate that this could be the hardware that will power Xbox Series X.
The benchmark results were spotted by a Twitter user, and while we're not sure what the purpose of the chip is, we know that Microsoft is working with AMD to produce a custom SoC that combines a processor and graphics card for the next Xbox – in the same way that Sony is working with AMD on its custom Gonzalo SoC for the PlayStation 5.
If these benchmark results are real, and the AMD Flute SoC is indeed going to power the Xbox Series X console, then it gives us an idea of the console's specifications and potential power level – something Microsoft has been rather cagey about so far.
According to the benchmark results, the AMD Flute SoC will come with eight Zen 2 cores, 16 threads and SMT capability.
Interestingly, the base clock speed of the Flute SoC is just 1.6GHz, which is pretty low these days, with a maximum boost of 3.2GHz.
This suggests that the Flute SoC will be a low-power part for use in compact systems – such as a games console, and is similar to AMD's Jaguar SoC which powered the Xbox One.
While on paper the Flute SoC's processor doesn't sound too impressive – especially when compared to modern desktop PCs' CPUs – it looks like the Flute CPU will be at least two times faster than previous-generation Jaguar SoCs, and will be a big upgrade over the dated 28nm Jaguar SoCs found in the original Xbox One and PS4.
The Flute SoC is also expected to be 7nm, which will also bring power benefits.
As a system-on-a-chip, the AMD Flute looks like it comes with a graphics processing unit (GPU) as well, though clues about the graphics capabilities are harder to find. Apparently, it will be based on 'NAVI 10LITE' – which has been mentioned before when unreleased AMD Navi GPUs showed up in a Linux driver.
It's possible that this is a 'Lite' version of the Navi 10 GPU, which will have reduced or limited specs compared to the full version, including lower CU (compute unit) counts. Having a lower CU count means the GPU will be less power-hungry, again suggesting that the AMD Flute SoC, if it does exist, is designed for a device where power efficiency is important – such as a games console.
Finally, the benchmark results also suggest the engineering sample uses 16GB of memory – though the type of memory is not mentioned. It could mean that the Flute SoC shares 16GB of GDDR6 memory between the CPU and GPU, in a similar way to how the Xbox One X shares GDDR5 memory.
So, does this mean we have a better idea of what the Xbox Series X's specs will be? Well, there's some compelling evidence, but remember that this is from a leaked benchmark, and we're not sure if the AMD Flute SoC is going to be used in Series X – if the SoC even exits.
It's also worth noting that this AMD Flute is apparently an engineering sample, which means this may not be its final specifications – and that could change if (and it's a very big if) it ends up in the next Xbox when the console launches late 2020.
If you're less bothered about the specs and more concerned about whether you can still play physical games on the next Xbox, then you'll be pleased to know that Xbox Series X has a physical disc drive.
Microsoft has also confirmed that all your current Xbox One accessories will work with Xbox Series X, including existing controllers and headsets. But we'd doubt that also includes the ill-fated Kinect motion tracker.
That means that the Xbox Elite Wireless Controller Series 2 that launched in November 2019 will be forward compatible with Series X, but Microsoft is also launching a next-generation wireless controller to accompany the new console.
Xbox Series X controller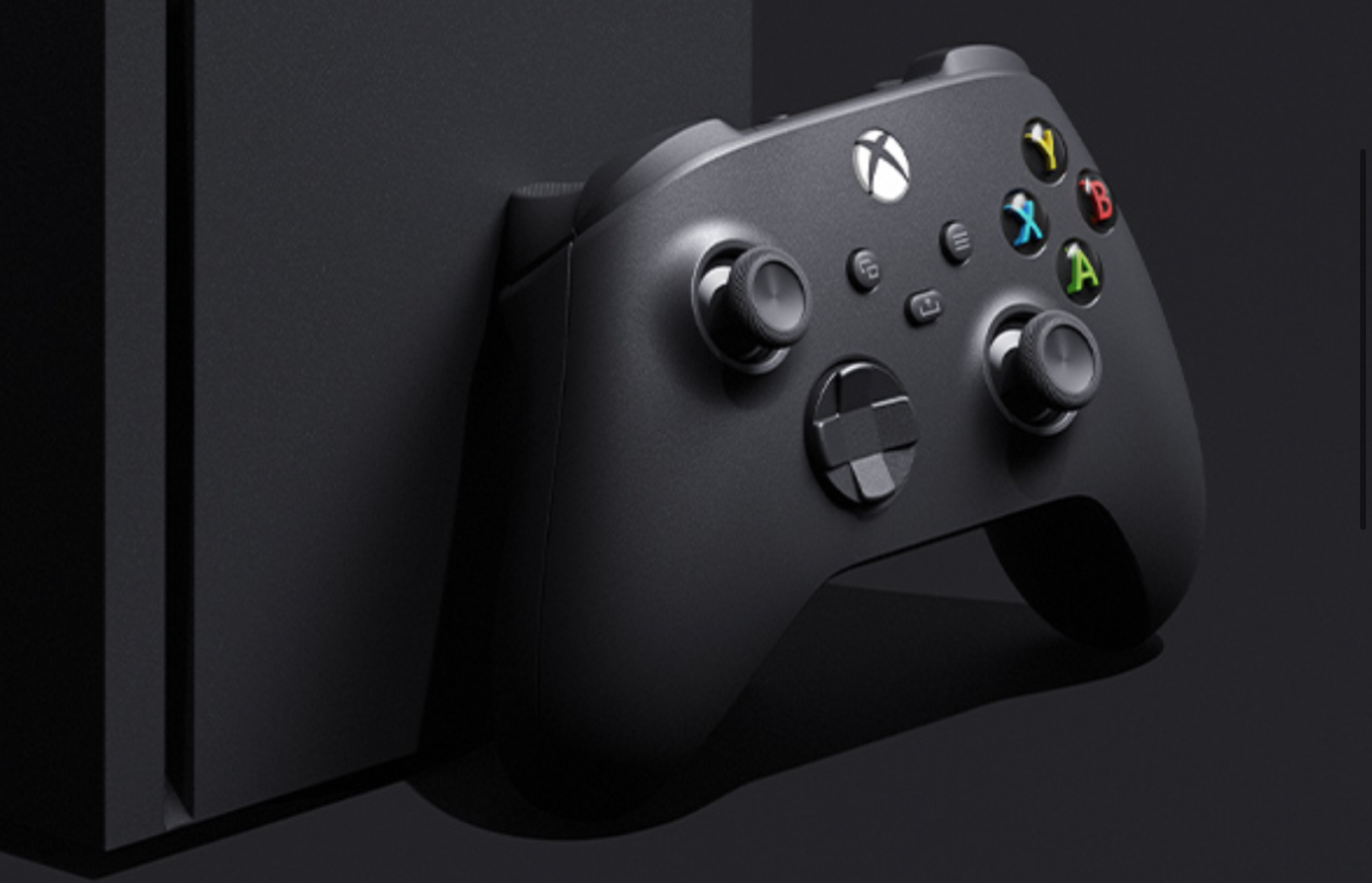 Microsoft is releasing a next generation controller to accompany its next generation console. This next generation Xbox Wireless Controller will apparently be more accessible to everyone, as Microsoft has made an effort to refine the size and shape. 
This shouldn't be too surprising to anyone that's been following the tech giant, as it's been making waves for accessibility in gaming for a while now. Along with enhanced accessibility, we'll also be getting a dedicated share button (finally) that will let you share screenshots and videos with your friends.
Xbox Series X games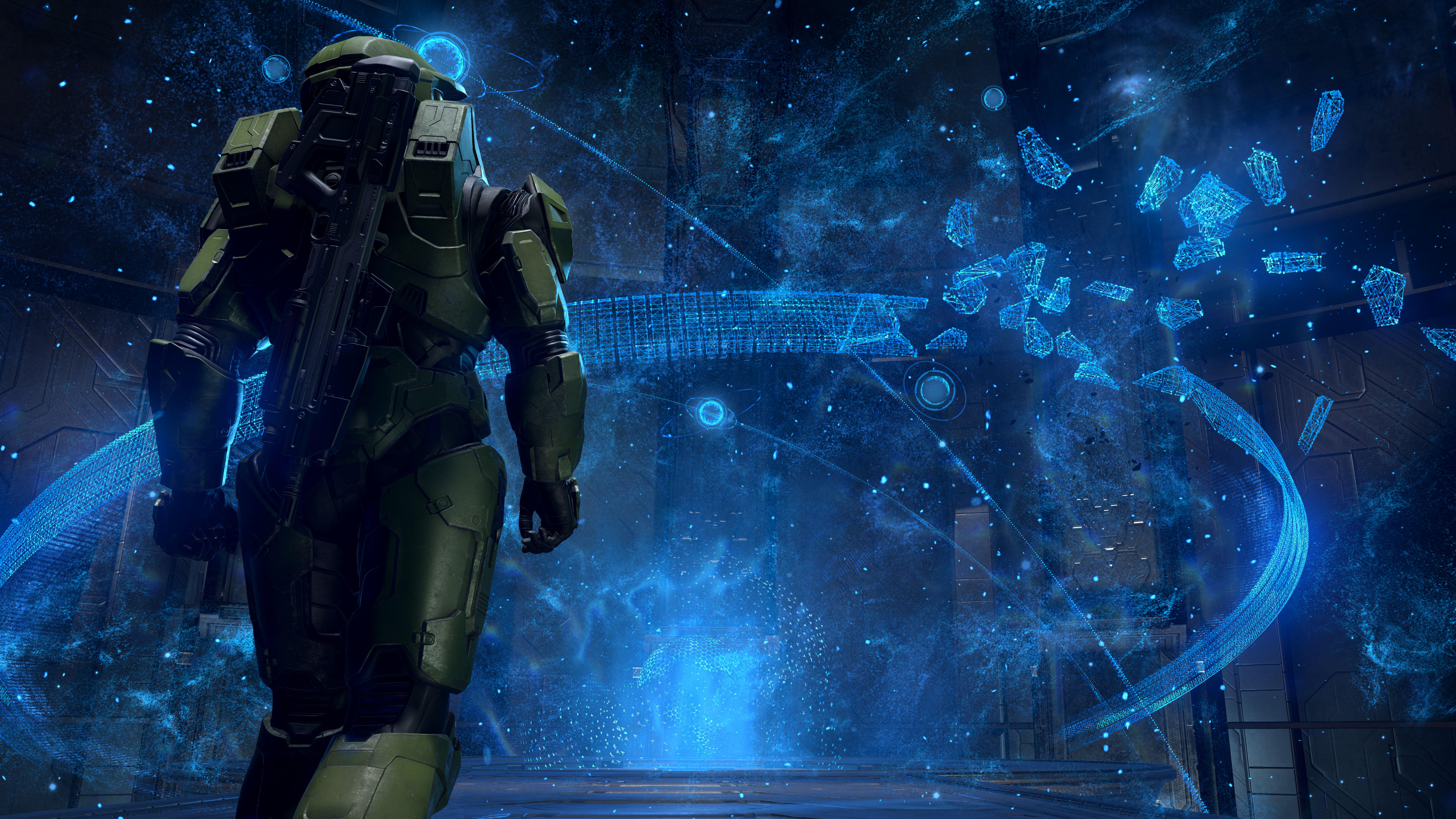 During the Xbox Series X's official reveal, Phil Spencer said Series X games will be "more lifelike, immersive and surprising" and that the Xbox Series X will "lead us into the future of gaming". He also stated that 15 Xbox Game Studios are building a huge next-generation library that includes Hellblade II: Senua's Saga.
Halo Infinite has been confirmed to be an Xbox Series X launch title, bringing back the Master Chief for the franchises' first outing since 2015. It will have been five years at that point since a new mainline Halo game, so fans will be chomping at the bit for fresh Halo action.
The Halo franchise is widely regarded as the original Xbox's first must-play games, so the move to launch a next-gen with a Halo game is both symbolic and quite business-savvy on Microsoft's part.
Not a Halo fan? Don't worry, Xbox Series X will be capable of three generations of backwards compatibility. Microsoft has stated that Xbox Series X will support backwards compatibility from launch, with the company stating it wants the"thousands of games that run on Xbox One" to eventually become playable on Xbox Series X. 
In addition, Microsoft will avoid siloing by taking a cross-generation approach to its first-party games. Talking to Stevivor, Phil Spencer said Microsoft wants to create a console that utilizes Xbox Play Anywhere so you can move seamlessly between devices: "Our goal for our first-party games is that your entitlements will be cross-generation and your Achievements will move effectively with your save game because that's where they stand."
Speaking of first-party games, Microsoft has been promising that it's investing in first-party studios in order to make a more competitive offering.
As far as third-parties are concerned, we already have confirmation from Ubisoft that its upcoming titles Watch Dogs: Legion, Gods and Monsters and Rainbow Six Quarantine will be coming to Microsoft's console after delays were announced during a financial call, while EA has said that Battlefield 6 will be coming to Xbox Series X. It's likely that Bethesda will be coming to Xbox Series X with its next Elder Scrolls game too. There's plenty to look forward to and now that next generation announcements are coming in, we'll be holding our breath waiting for updates from other publishers. 
What about older Xbox consoles?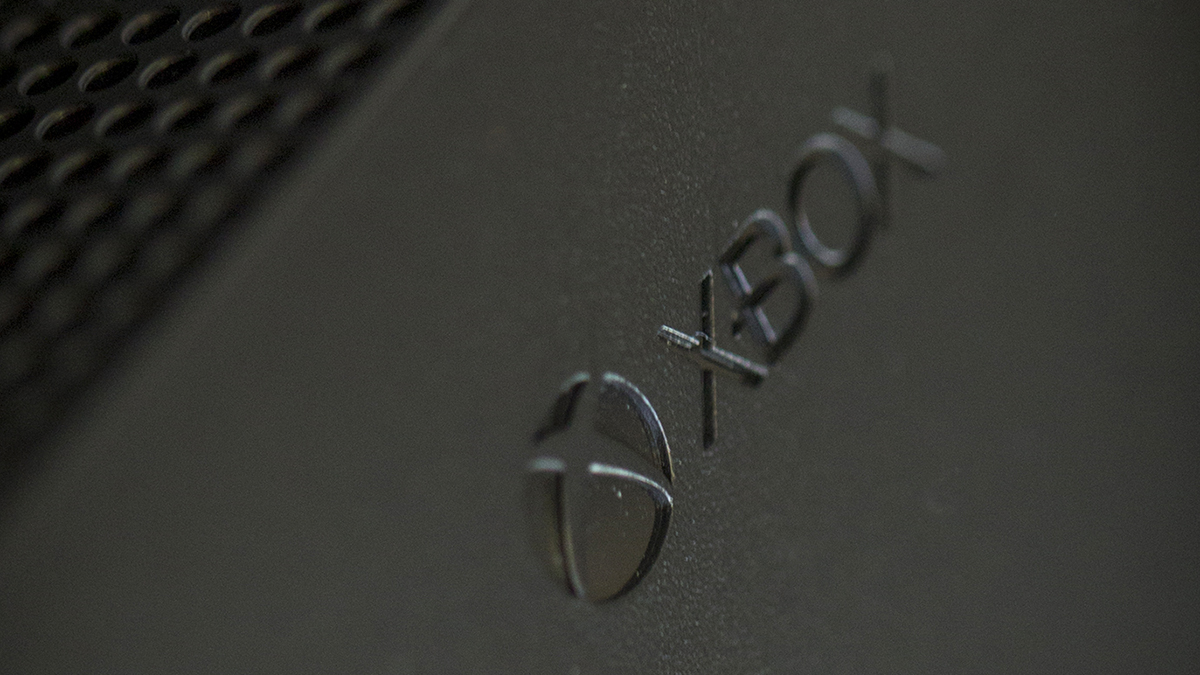 In an interview with TechRadar, Xbox Game Studios head Matt Booty said that the launch of Xbox Series X certainly won't mean the end of the rest of the Xbox family and that they'll be able to live alongside one another, maybe even in the same house: "Perhaps we feel confident about our content pipeline so that we feel like we don't have to save everything up for [Series X]. But then I will also say that, really for any device these days, when you launch a new device you are not eliminating all of the devices in that family. 
"When [Series X] launches there will still be the Xbox One S out there, there will still be Xbox One X, and we really need to approach that family of devices, the same way we approach PC - content scales to meet the device. I think that's going to be the case for anybody. We will absolutely lean in on the power of [Series X], we think is going to be the best way to play and it will be the best thing you can put in your living room, but we also want to understand that there will be a family of Xbox devices out there."
What about Project Lockhart?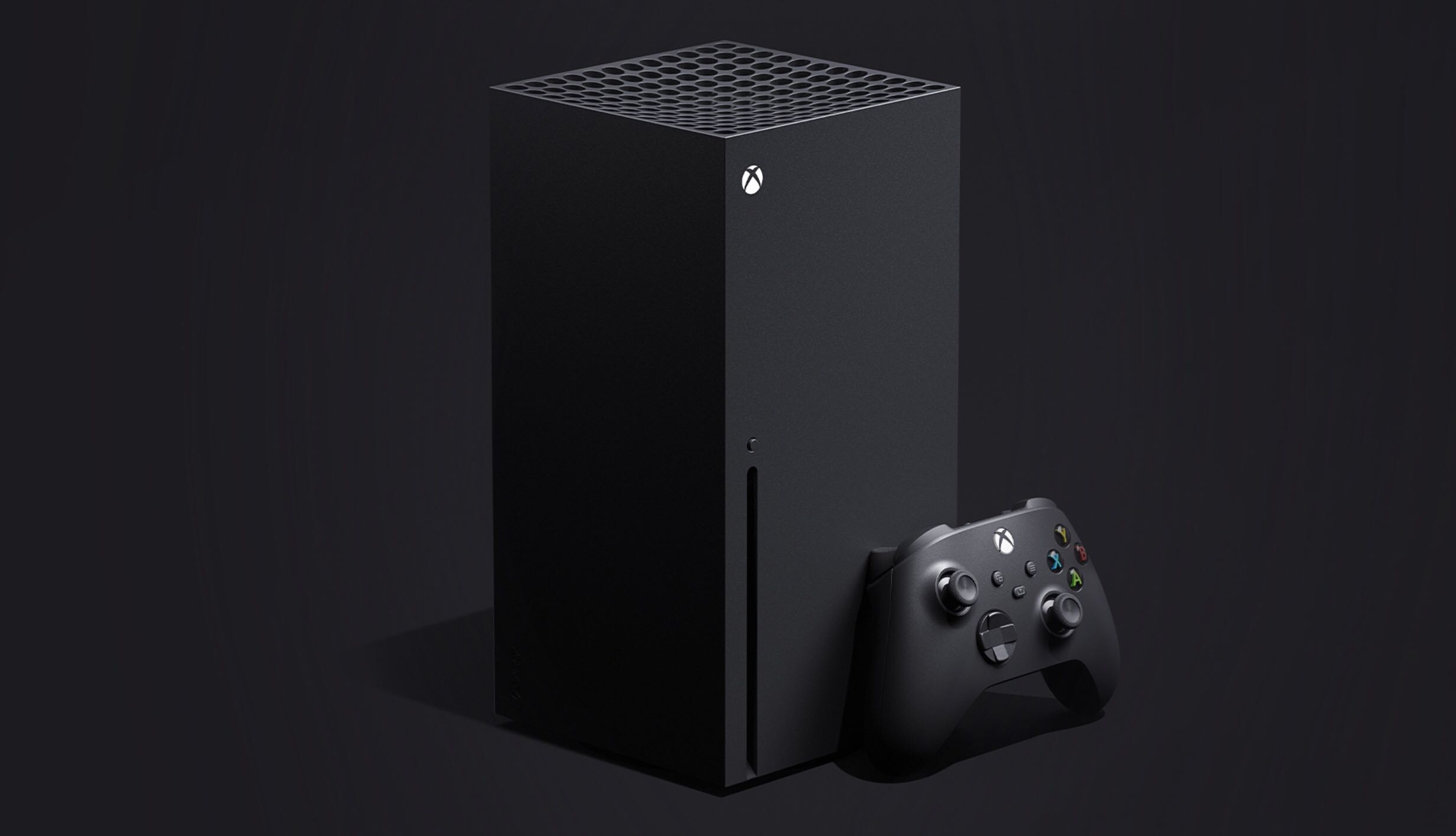 The Xbox Series X will not be the only console in Microsoft's next generation lineup.
While we were all pretty excited when Microsoft unveiled the next Xbox (formerly known as Xbox Project Scarlett) at the Game Awards 2019, it appears that the upcoming console's name isn't quite what we thought - and it will belong to a family.
While we assumed that the next generation console is called 'Xbox Series X', Microsoft has clarified that, in fact, the family of consoles will be called 'Xbox' and that 'Series X' is just one of the consoles within the family. We know, it's a bit confusing.
Speaking to Business Insider after the reveal, a Microsoft representative tried to clear up any potential confusion.
"The name we're carrying forward to the next generation is simply Xbox," the representative told Business Insider. "And at The Game Awards you saw that name come to life through the Xbox Series X." 
"Similar to what fans have seen with previous generations, the name 'Xbox Series X' allows room for additional consoles in the future," the representative continued.
This clarification from Microsoft serves to further fuel rumors that another next generation Xbox console is on the way.
Rumors have circulated for some time about a lower-cost next-gen Xbox console that would sit just below the high-end Xbox Series X.
The most solid information on this (so far) had come from a report by Kotaku's Jason Schreier, who claims there is indeed a lower-specced console in the works from Microsoft that will still play all the next-gen games.
Project Lockhart will be disc-less console - a trait that it will carry forward from the Xbox One S All-Digital Edition - but Kotaku's sources believe it will be substantially more powerful than Microsoft's current disc-less box, and will come with both a solid-state hard drive and a faster CPU than any current game console.
The report goes on to say that Microsoft told developers to shoot for a 1440p resolution and 60 frames-per-second frame rate with Project Lockhart and 4K/60 with Project Scarlett, and those same developers have likened the performance of the lower-end console to the PS4 Pro. 
It seems Project Lockhart will primarily see use as a digital gateway for both Microsoft's game-streaming service, Project xCloud, and its Xbox Game Pass service. From what we know, it will sit below Series X and be a less powerful - but more affordable - option.
http://www.techradar.com/news/xbox-series-x
Source: TechRadar - All the latest technology news
By: Vic Hood,Bill Thomas